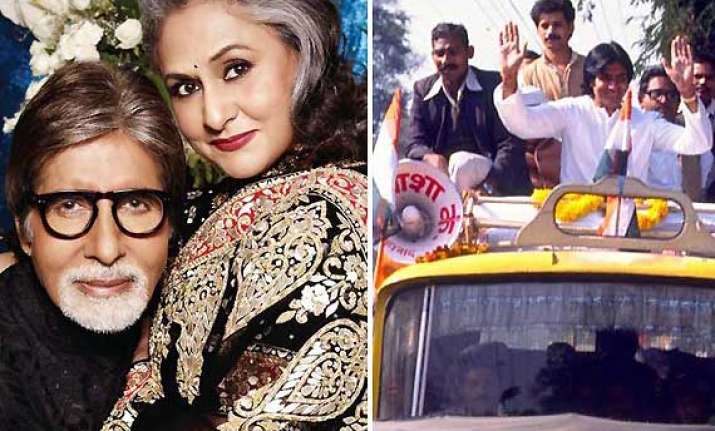 New Delhi: Bollywood megastar and one time politician Amitabh Bachchan broke down when his father Harivansh Rai Bachchan asked about Bofors gun scandal.
This was revealed by his wife Jaya Bachchan in the book Sangharsh Path: Samajwadi Purodha Brijbhushan Tiwari Par Ek Ekagra. 
Big B's political stint was very short and had won from Allahabad in 1984 as Congress candidate. 
The book is on life, times and politics of socialist Brijbhushan Tiwari who mentored Jaya Bachchan early in her political career. 
A Lucknow-based journalist Radheykrishna has authored the 324-page book, in which prominent names - including Jaya - have contributed write-ups. 
Remembering the day Big B wept, his wife recalls: "One day my father-in-law (late poet Harivansh Rai Bachchan) called him (Amitabh) and asked him if the stories published in papers were true. Amitabh denied them and said they all were baseless. But after returning to his room, he broke down because of a situation where his dad had to ask him to clear the air on the issue." 
She also claimed that Sweden Police has given clean chit to her family in Bofors deal. 
Talking about the Bofors scandal, Jaya says that the family's name was dragged and entangled in the case for over two decades despite the fact that they had nothing to do with the scandal.