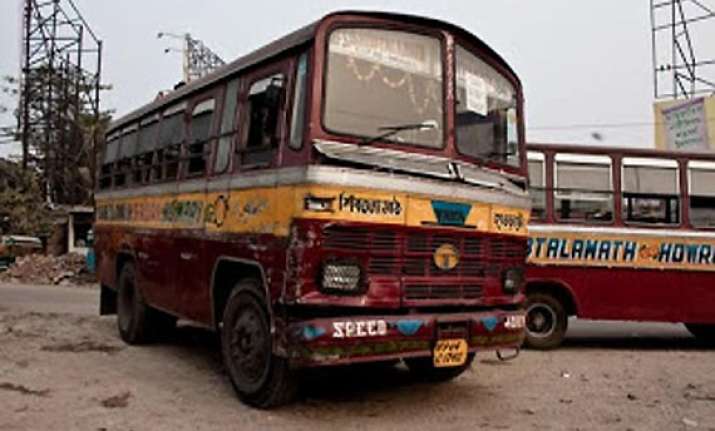 Kolkata, Jun 3: Minibus Operators' Coordination Committee in West Bengal today threatened to launch a greater movement if the state government failed to accept their demand for hike in minibus fares.
The Committee delegation led by its General Secretary Abasesh Dan today met the state Transport Minister Madan Mitra to press their demand for fair hike immediately, as the existing fare was not viable at all to operate their vehicles.  
The minister told them that he was not in a position to take any decision on the issue until the panchayat election was over, Dan said.
"We shall wait till the panchayat election is over.  But the situation will compel us launch a greater movement, if our demand is not met even after that," Dan said.  
The fare should be proportionate to the hike in diesel prices, insurance premium, cost of tyres and spare parts, he said adding that 30 per cent of the 2000 minibuses operating in Kolkata, Howrah and suburbs have already have withdrawn their operation because of losses.