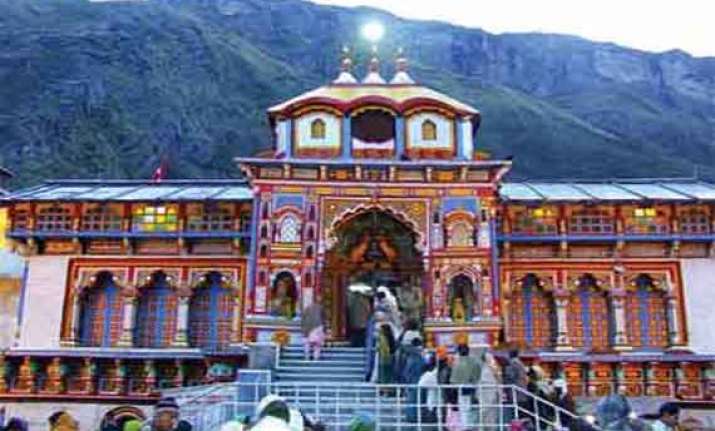 Chamoli(Uttarakhand): The doors of the famous Badrinath shrine will be opened on May 5 at 4:05 am, it has been announced.
The teerth purohits (pilgrimage priests) and raj purohits (royal priests) of Tehri royal family made this announcement.
Badrinath alongwith Kedarnath faced natural disaster during cloudbursts in June that led to flooding of vast areas by the river Bhagirathi. Though Kedarnath was devastated, the shrine at Badrinath was saved from devastation. However thousands of pilgrims were trapped during this nature's fury.