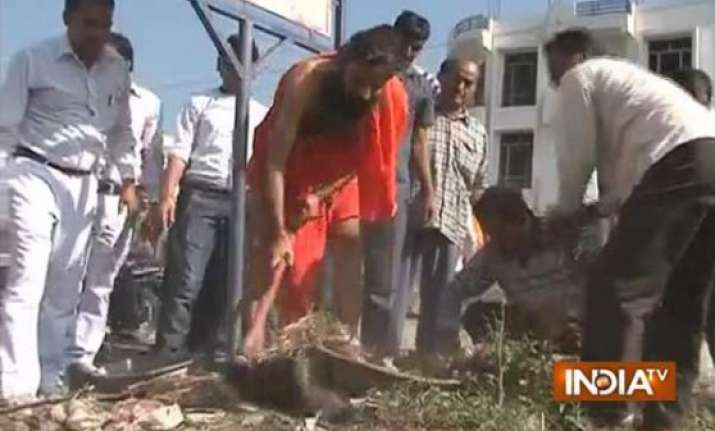 Haridwar: Yoga guru Baba Ramdev today formally joined Prime Minister Narendra Modi's ambitious 'Swachch Bharat Abhiyaan', the nationwide cleanliness drive which is witnessing huge participation from all over the country.
Ramdev along with his supporters participated in the cleanliness drive from Kankhal till Har Ki Pauri in the city.
Speaking to media, he made an appeal to the people of the city to join the drive by cleaning their house first and streets.
"More than 100 volunteers will take part in this drive. I appeal people to join this by cleaning their house... We will work for 'sikshit, swasth and swachch bharat' (educated, healthy and clean India)," he said.
Baba Ramdev is among nine people who had been invited by the Prime Minister to join the cleanliness drive.
The 'Swachch Bharat Abhiyaan' was launched by Narendra Modi on the occasion of Gandhi Jayanti, October 2, aiming for a cleaner India with vastly improved sanitation.