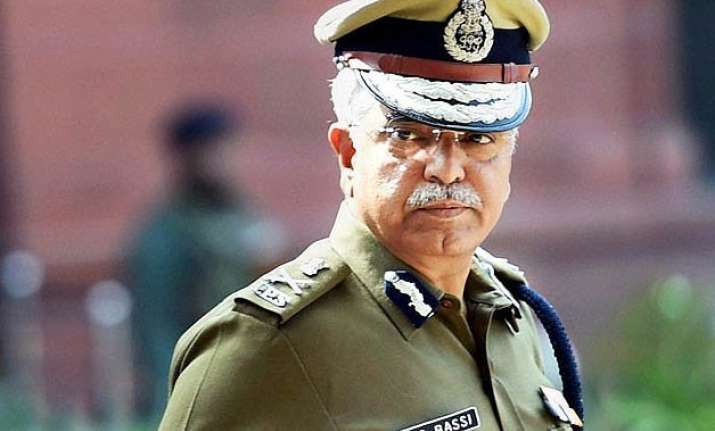 New Delhi: Delhi Police Commissioner B S Bassi today took on Chief Minister Arvind Kejriwal over his "jungle raj" comments describing it as an attempt at "political positioning" which deserves "no importance".  
Bassi, who has earlier opposed the AAP government's demand to hand over control of police to it, said the comments could also be reflective of "lack of knowledge or insights."
The statements have no connection with reality, he told reporters, wading into the slug fest between AAP government and the Centre in the wake of rapes of two minors in the city.  "There's no jungle raj in Delhi.
If such a thing has been said than it is definitely wrong. It may be due to lack of knowledge or insight on crime situation.  "Or an attempt at political positioning as political parties often do that. These should not be given much importance," Bassi said.
Following a meeting with Lt Governor Najeeb Jung, Kejriwal today attacked the Delhi Police stating that "Jungle raj" is prevailing in the capital, which was a matter of "deep concern".
"Around 31,000 cases of crime against women were recorded. Out of these, chargesheets were filed in only 13,000 cases and in 18,000 cases there was no charge sheet.
Only 146 people were punished overall, so you can see how safe our women are," Kejriwal said.
Kejriwal also ridiculed 'Himmat App' launched by Delhi Police and said that only 13 out of 4,000 cases were properly addressed that came in purview of this initiative.