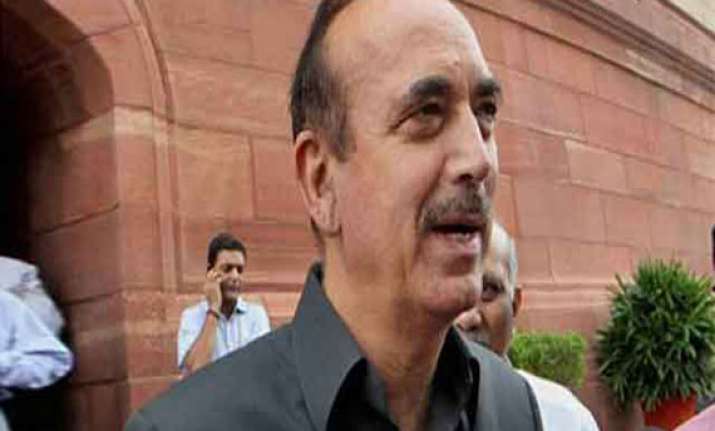 Jammu: Ruling National Conference's coalition partner Congress was routed from Jammu region by BJP as Union Minister Ghulam Nabi Azad failed to make a maiden bid from his home state of Jammu and Kashmir losing to first time candidate of BJP, Jitendra Singh from the Udhampur Lok Sabha seat.  
Azad was defeated by famous Diabetologist Singh by a margin of 60,976 votes in Udhampur Lok Sabha seat, where Singh polled 4,87,369 votes while Azad got 4,26,393 votes, official figures said.
Mohd Arshad Malik of PDP polled 30,461 votes and came third while Nation Panthers party's chief Prof Bhim Singh polled just 25,312 votes.
Today's poll results decided the fate of 77 candidates, including Union ministers Farooq Abdullah and Ghulam Nabi Azad, PDP chief Mehbooba Mufti, State BJP chief Jugal Kishore and former deputy chief minister Muzaffar Hussain Beigh.