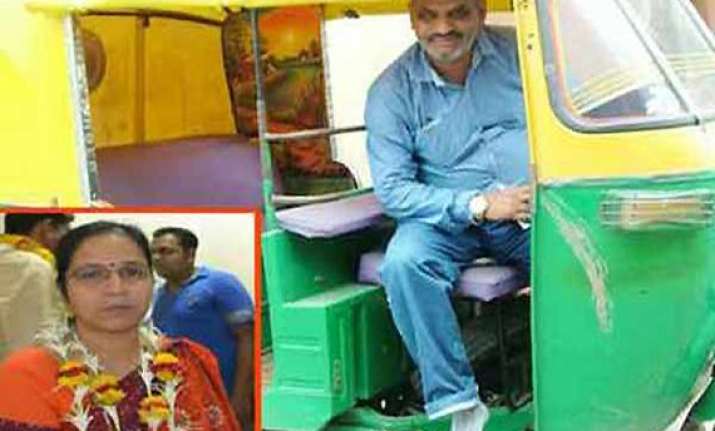 Rajkot (Gujarat), Jun 19: The wife of an auto driver, belonging to Bharatiya Janata Party was elected as the new mayor of Rajkot.
Rakshaben Boliya is the auto driver's wife and took charge on Monday after being elected by the municipal corporators. 
She would serve as the mayor for two and a half years and will move from her original house to the Mayor's bungalow.    
Boliya hailed the BJP under the leadership of Narendra Modi for not differentiating its workers on the basis of class and giving recognition to hard work.
"This decision which the chief minister and the Modi Mandal have taken is very good for me. This shows that the party doesn't differentiate between low class and high class people and for him all the workers who work for the party are equal," said Rakshaben Boliya.  
While she has got a car from the party, her husband would continue to earn their livelihood by driving an auto.  
Raghubhai Narangbhai Boliya, the auto driver expressed his gratitude to the party for recognizing the hard work.  
"I have been working for BJP since 28 years and I am grateful to the party for taking note of my hard work and sincerity and electing my wife for this position," said Raghubhai. 
Raghubhai has been working for BJP since more than two decades. Auto driving is a mode of his daily bread and butter but simultaneously he also does social service while serving BJP as a worker in the party. 
He met his wife in 1990 as they used to live next to each other and got introduced due to his job only. They got married in 1995 and he continued to work for the party.