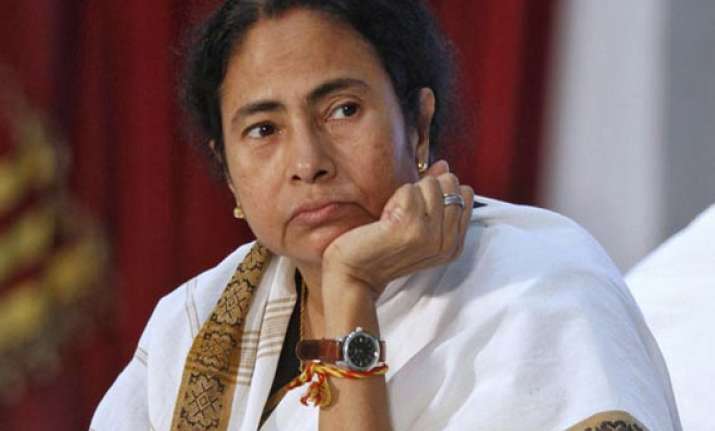 Kolkata: West Bengal Chief Minister Mamata Banerjee said on thursday that her government has decided to auction unused land of the transport department in the metropolis for commercial use.
"Unused land within all transport depots under KMC Ward No 1 to 100 will be put on auction soon for commercial use," Banerjee said while briefing a meeting of the Cabinet Committee on Infrastructure.
Speaking about other decisions taken up in the meeting, Banerjee said Ramakrishna Mission at Belur Math would be given a plot of five acres at Rajarhat to set up a Centre for Excellence as the Mission has developed in Chicago in USA on the occasion of Swami Vivekananda's 150th birth anniversary.  
State's Industry Minister Partha Chatterjee said, an investment of about Rs 2,000 crore has been ensured in today's meeting with the government's decision of giving plots to different parties.
DVC would be given a plot of 100 acres at Raghunathpur in Purulia district by his department and the WBIDC for setting up a Steel and Alloy Park, Chatterjee said.  
HPCL would be given a plot of 75 acres at Panagarh Industrial Park in Burdwan district for setting up an LPG bottling plant, he said.
Besides, Ambay Group and Shalimar would be given plots of 2.5 acres and five acres respectively at Vidyasagar Industrial Park at Kharagpur, Chatterjee said.
V-Fashion Pvt Ltd would also be given a plot for setting up a garment park in the state.
Meanwhile, Sabyasachi Bagchi, Chairman of the West Bengal Small Scale Industrial Development Corporation said the state government has allocated Rs 100 crore to the corporation for developing seven industrial estates in the state.  
Those who had applied for land under these industrial estates would soon be shortlisted before the Chief Minister hands them over the land, Bagchi said.  They have already declared details of about 624 plots in the state for setting up small scale industries units, he said.