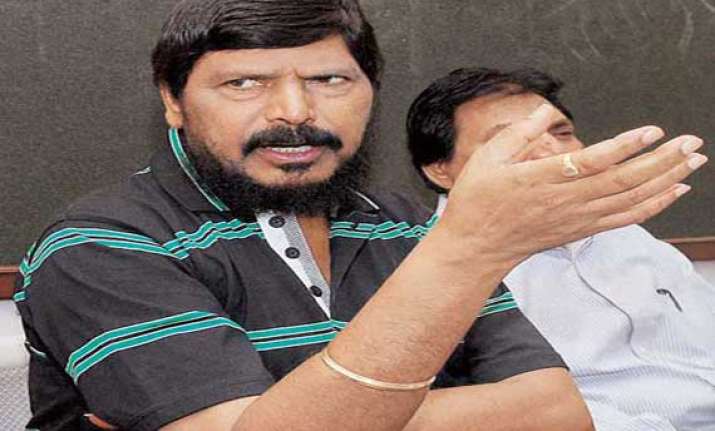 Mumbai: Ramdas Athawale-led Republican Party of India (RPI) which had given its candidature to Sambhaji Sankpal for the Satara Lok Sabha constituency is likely to replace him, sources said here yesterday.  
According to party sources, Sankpal is likely to be replaced either by Ashok Gaikwad, Maharashtra party president or by Varsha Madgulkar.
"In a meeting of party office bearers and leaders yesterday, growing disappointment was expressed against Sankpal for his style of functioning. He also did not attended the meeting," the source said.
The RPI is a junior partner in the Shiv Sena-BJP led alliance.