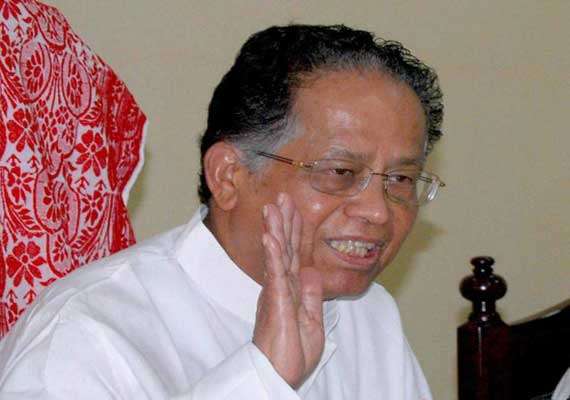 Guwahati: Assam Chief Minister Tarun Gogoi on Saturday refused to take the blame for the recent flash floods and landslides that killed eight people here, saying his government has "taken it seriously" and implemented many steps to ease the situation.
Flash floods since Thursday night have led to the death of eight people, including two minor girls, in the main city Guwahati.
"I do not remember this kind of situation in Guwahati in the recent past. There could be several reasons for the same... high rainfall, destruction of hills around the city and blockage of the city's drainage system," Gogoi told media here.
The city recorded 85 mm rainfall since Thursday, he said.
"However, we have taken it seriously. We have taken all short-term measures to ease the situation, like cleaning of the drainage system. We are also going to take up some long-term measures to avert this kind of disaster in future," he said.
"The long-term plan includes water management programmes, urban management programmes and traffic management," he said.
The chief minister said the government has identified 376 locations in Guwahati as "most vulnerable" for landslides, and residents of these areas have been warned against landslides.
"We have warned them against landslides. However, they refuse to leave the places and continue to live there. We are going to rehabilitate them in other places so that they can live safely," he said.
Gogoi said he may set up a force for protection of the hills and water bodies in the city.