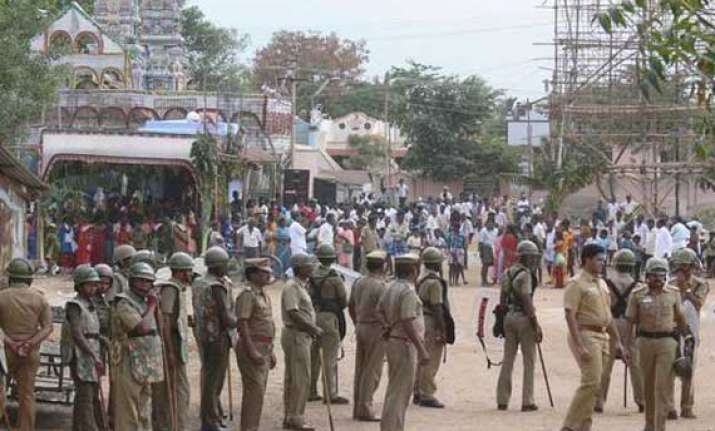 Sitapur (UP): In yet another shocking incident in Uttar Pradesh, a group of men allegedly inserted iron rod in the private parts of a woman in Sitapur district.
When the woman resisted she was beaten up and burning cow dung cake was reportedly put on her.
The incident came to light on Sunday when the woman was taken to a community health centre in Biswa town where she was referred to a district hospital.
According to the woman, 7 men of the village barged into her when she was alone and started assaulting her.
When the woman tried to resist the assailants, they urinated on her and started thrashing her.
Deputy SP, Biswa, Deependra Chaudhary said land dispute between two families was reason for the attack.
An FIR has been registered against seven persons who barged into her house and beat her up.