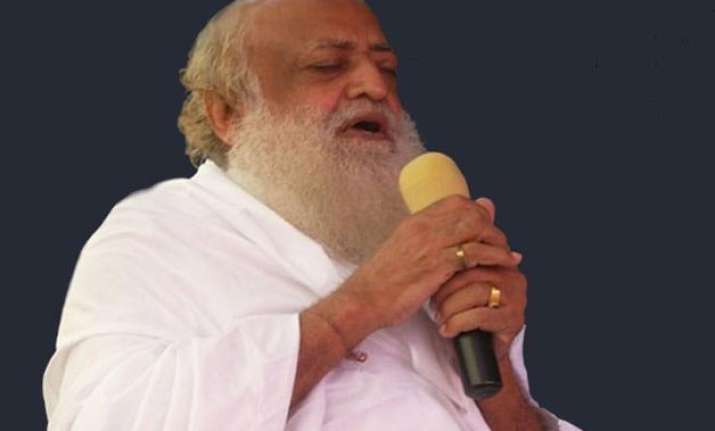 Ahmedabad: A Gandhinagar court on Wednesday rejected the temporary bail application of self-styled godman Asaram, the accused in an alleged rape case, who had sought a 30-day release to perform the last rites of his nephew.
Additional district judge R.A. Ghoghari of Gandhinagar court on Wednesday held that Asaram cannot be released on temporary bail merely to perform last rites of his nephew, as there are other family members and brother of the deceased who can also perform the rituals.
The 73-year-old had sought temporary bail to perform funeral rituals of his nephew Shankar Pagrani (68), who died on 19 March. His body has been kept in cold storage at the city civil hospital.
Public prosecutor R.C. Kodekar opposed the temporary bail plea and submitted that the two brothers of the late nephew could perform last rituals. Kodekar also contended that Asaram's release could create a law and order problem here.
However, the accused's lawyer B.M. Gupta told the court that his client should be released for 30 days since Pagrani had expressed his last wish that his last rites must be performed by his maternal uncle Asaram as his parents died long back.
The court, however, granted the contention of the prosecution and rejected the bail plea. Two Surat-based sisters had lodged separate complaints against Asaram and his son Narayan Sai accusing them of rape, sexual assault, illegal confinement and other offences.
The elder sister had in her complaint against Asaram accused him of repeated sexual assaults between 2001 and 2006 when she was living at his ashram on outskirts of Ahmedabad.
Asaram is currently lodged in a Rajasthan jail after being arrested in September 2013 for allegedly sexually assaulting a minor girl at his Jodhpur ashram.