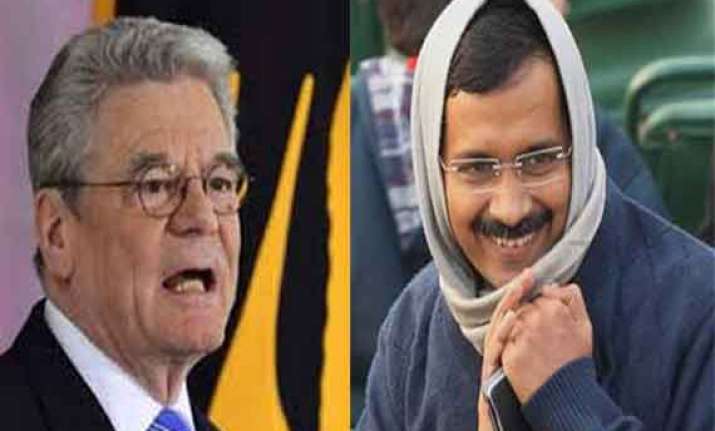 New Delhi: Aam Aadmi Party chief and Delhi chief minister Arvind Kejriwal is all set to meet his first international visitor, German President Joachim Gauck on February 6.
The meeting, fixed for 8.45 pm will be held at German ambassador Michael Steiner's residence in Chanakyapuri.
Joachim Guack will arrive in India today on a six-day visit during which he will pick up the threads of discussions held between Prime Minister Manmohan Singh and Chancellor Angela Merkel last April.
Ahead of Gauck's visit, the Indian foreign ministry described relations with Germany as cordial and close. Both countries are members of G4 which is working actively for UN reforms.
Gauck meeting with Kejriwal is one of the highlights of the German President's visit.