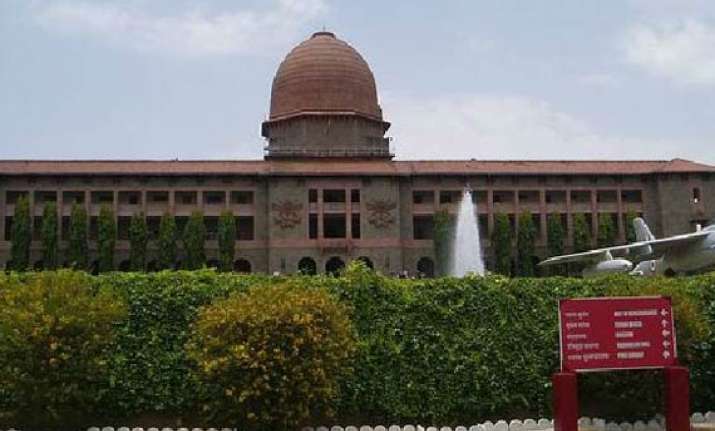 Mumbai, Jun 24:
Busting a major recruitment scam in the prestigious National Defence Academy, CBI has arrested six people, including a serving Colonel, for allegedly receiving bribe for jobs and claimed to have recovered Rs 1.76 crore from different locations in connection with the case.
Acting on a tip-off, CBI officials raided 14 places in Pune, Mumbai, Gurgaon and Sonepat, and recovered huge cash, which was allegedly taken by officials and their touts for recruiting subordinate staff like cook, gardener, library and laboratory attendants, cadet orderly and lower division clerks, officials said.
Among those arrested were Colonel Kulbir Singh, staff officer to NDA Commandant Lt Gen Jatinder Singh, NDA employee Ramesh Gaikwad, Bal Kishen Kanojia - who runs a food stall in Pune, his employee Vishnu Sharma and two alleged touts Manoj Sheetal Kar and Dattatre Sheetal Kar.
Col Singh, who belongs to the Guards regiment, was arrested from the Colaba military station.
All the six arrested were produced before a CBI court in Pune which remanded them in CBI custody till July 2.
"The staff officer in conspiracy with the other accused obtained illegal gratification of Rs three to four lakh from each candidate to give them appointment for subordinate staff like cooks, gardeners, lab attendants, library attendants and cadet orderly," a CBI spokesperson said today.
The accused persons had allegedly taken signatures of those candidates, who had agreed to pay the bribe, on blank sheets and later filled them with correct answers through fraudulent means, he said.
CBI said while Rs four lakh was seized from the residence of Col Singh, another Rs 82 lakh was seized from the residence of an associate of the Army officer who was being quizzed.
Rs 50 lakh cash was recovered from Kanojia and Rs 18 lakh from Gaikwad's residence. The remaining Rs 3 lakh and Rs 3.20 lakh were recovered from Manoj Sheetal Kar and Vishnu Sharma's residences respectively, CBI officials said.
CBI also claimed to have seized a list of candidates' names and interview letters from the residence of Kanojia and a list of those who had paid bribe from Sharma's residence.
The statements of candidates would be recorded soon, however, only as witnesses as of now, the officials said.  NDA had in February invited applications to appoint 40 subordinate staff.