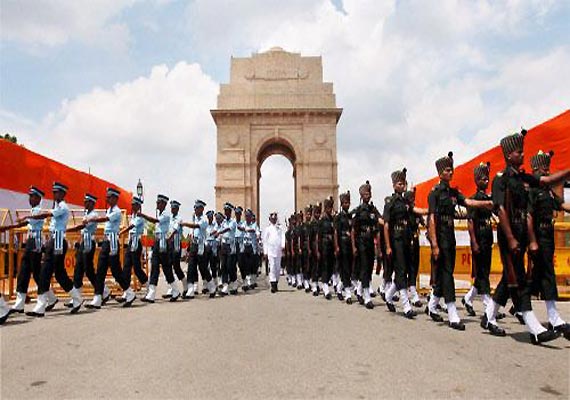 New Delhi, Jul 29: Unfortunately, India is not likely to get a super-General as adviser to the defence minister and also member of the cabinet committee on security for advice on defence and national security matters even after the strong recommendations of various committees appointed by the government from time to time.
After the 1999 Kargil conflict, the Arun Singh committee, constituted as part of group of ministers (GoM) in April 2000 under the chairmanship of L K Advani former Deputy Prime Minister recommended the creation of the Chief of Defence Staff (CDS) post since the existing system of chiefs of staff committee had not been able to deliver on important issues.  
It now emerges that MoD is taking recourse to the turf wars among the armed forces to shoot down the post of the permanent chairman of the CoSC, which currently includes the Army, Navy and IAF chiefs to constitute India's highest deliberative military forum.  
Sources say MoD has told the National Security Council Secretariat (NSCS) under the PMO that though the Navy supports the proposal for a permanent CoSC chairman, the IAF's concurrence is conditional, while the Army is totally against it. There "is no consensus in the Services", said the MoD.
As a result, while a majority of the recommendations were implemented, including the creation of a full-fledged office of the integrated defence staff comprising almost 200 officers, its head, the CDS, has not been put in place till date.  
Lack of political consensus on the issue has been cited as the reason for non-implementation.  
Irrespective of the reasons, the real loser is the nation since a very important issue concerning national security remains unaddressed.