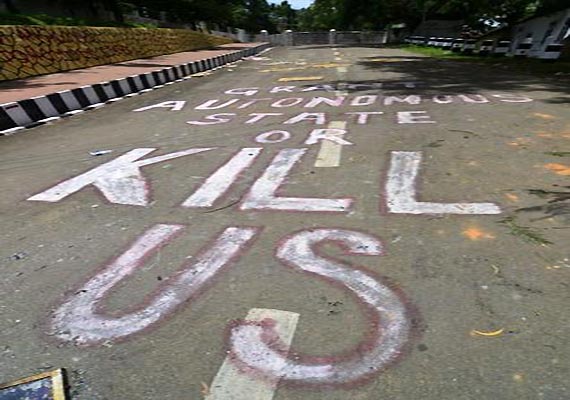 New Delhi/Guwahati, Aug 4: As violence continues to rock parts of Assam in support of demands for separate states, Chief Minister Tarun Gogoi today ruled out further division of his state saying people there want to live like a joint family.Gogoi also warned those indulging in violence saying action would be taken them.
"No government wants to divide any state. In Assam, we want to live like a joint family," he said at a press conference when asked his government's stand on the fresh agitation and incidents of violence in Assam demanding separate states.
Demanding separate state of Karbi Anglong and Bodoland, several organisations have stepped up their agitation leading to bandh, arson, removal of train tracks besides blocking of highways and railway tracks connecting the Northeastern region.