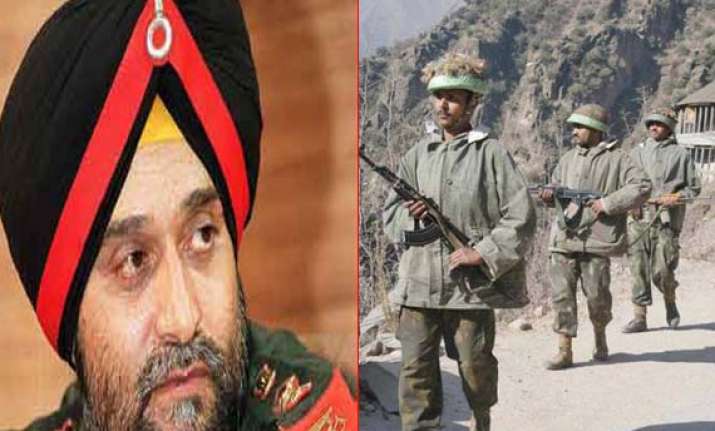 New Delhi: The US visit of Army Chief Gen Bikram Singh has been called off in view of the shutdown in US government, even as army jawans are battling it out in the dense hilly forests of Keran with Pakistani infiltrators as the encounter entered Day 15.
The Prime Minister held a top-level meeting in Delhi on Monday with the Army chief and other Defence Ministry officials to assess the ground situation.
"We are proceeding with extreme caution in the flushing out operations at Shala Bhata to avoid casualties. The terrain is extremely tough, with thick undergrowth and crevasses.