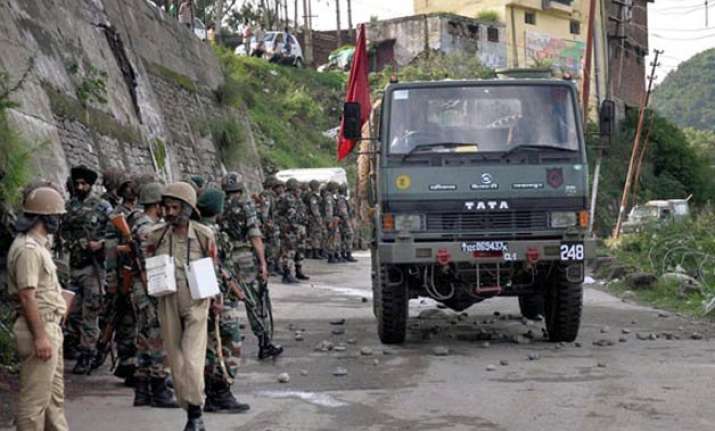 Jammu: Army held a flag march yesterday evening in Jammu and Kashmir's Rajouri town when protests were held following reports that Vishwa Hindu Parishad (VHP) activists had burnt flags of terror outfit ISIS.
The army carried out a flag march, defence spokesman Col. Manish Mehta said.
"After district magistrate Rajouri requisitioned army's assistance to maintain law and order, a flag march was carried out in the town," Mehta said.
Indefinite curfew was also imposed in Rajouri town following communal tension, police said.
"Indefinite curfew has been imposed in Rajouri town to maintain law and order," a senior police officer said.
An order issued by District Magistrate Deepti Uppal said restrictions under Section 144 of the Criminal Procedure Code were being imposed in the town after a situation arose that could lead to breach of peace.
Tension was brewing in Rajouri after a ISIS flag was torched on Eid.
Muslims said that the flag had sacred scripture written on it and its torching amounted to sacrilege.
"We had burnt the IS flag. We did not know as to what was written on it in Persian," said state VHP patron Ramakant Dubey.