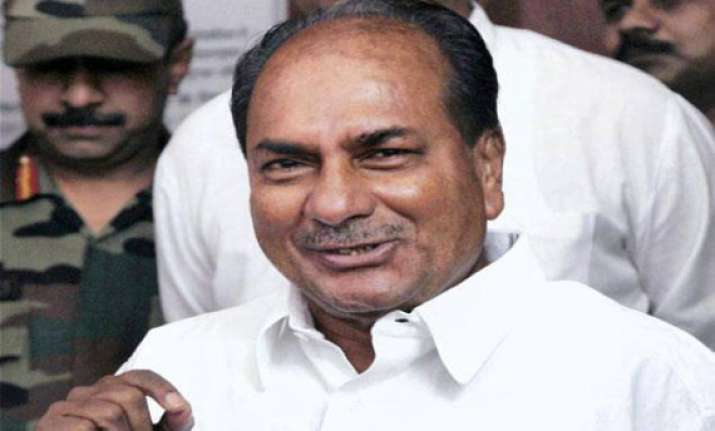 Kochi, Feb 4 :  Defence Minister A K Antony today refused to comment either on the Supreme Court ruling on Army Chief Gen V K Singh's age row or his meeting with Prime Minister Manmohan Singh on the issue.

"My dear media friends. Please show some more patience. The matter is before the Supreme Court. So please wait", said Antony, who was here to attend a function, when reporters sought his reaction on the matter.

The Supreme Court yesterday questioned the government's rejection of Gen Singh's statutory complaint and gave an option to it to "withdraw" its order, which it said "appears to be vitiated" and against the "principle of natural justice".

Giving the government a week's time and posting the matter for further hearing on February 10, the Court had also said there were other remedies available for Gen Singh if the government withdraws its December 30 order rejecting his Statutory Complaint that his date of birth should be treated as May 10, 1951 and not a year earlier.

Pranab refuses to discuss details of meeting with Army chief Kolkata, Feb 4 (PTI) Finance Minister Pranab Mukherjee today refused to disclose the details of his discussions with Army chief Gen V K Singh on Thursday evening.  "I am not going to discuss this with the media. He met me as the chief of army staff," he said at his south Kolkata residence this morning.

When asked to comment on the age row between Singh and the government, the government's chief troubleshooter said several persons had met him and what transpired in those discussions is confidential.

Mukherjee also declined to comment on the recent controversy centring British-Indian novelist Salman Rushdie's India visit and exiled Bangladeshi author Tasleema Nasreen.