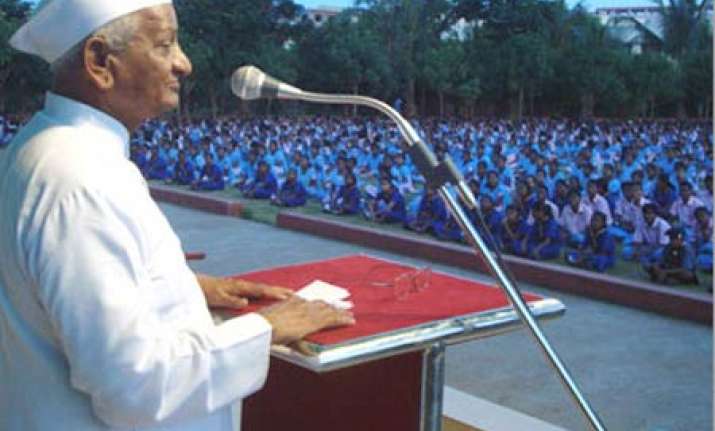 Noted social activist Anna Hazare has threatened to return the Padmabhushan conferred upon him alleging irregularities in the Lavasa project.
The Gandhian social worker has also written a letter to Prime Minister Manmohan Singh apprising him of the 'irregularities' in the project near Pune.
"Builders, politicians and ministers have cheated poor tribes for Lavasa. The rules made for the protection of environment have been violated," Hazare said.
"Narayan Rane, Minister of Revenue, is trying to regularise the project because it is alleged that the daughter and son-in-law of Sharad Pawar are partners in Lavasa," he said. Hazare also said he would observe hunger strike on November 11 in this regard. PTI