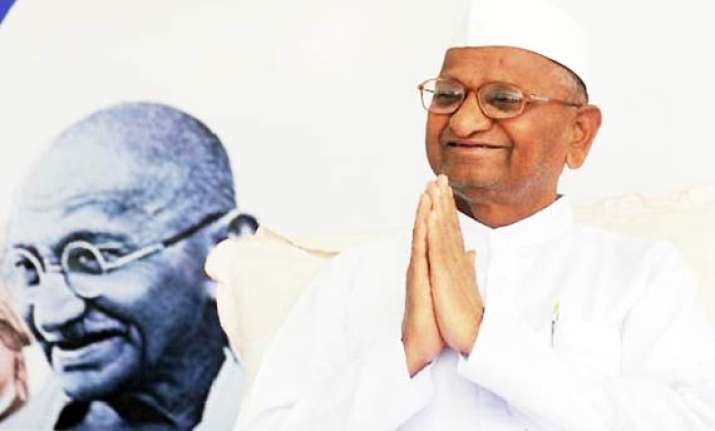 Pune, Oct 15: Social activist Anna Hazare will observe a week-long 'maun vrat (fasting into silence)' from October 17 at his native Ralegan Siddhi village for "peace of soul", a close aide of the Gandhian said here today. 

"Anna has been continuously interacting with people after ending his 12-day-fast for a strong Lokpal bill in Delhi in August and this had put a lot of strain on him...He need some respite from this...He will observe a week-long 'maun vrat' for 'atmashanti'," India against Corruption activist Shyam Asava said.

"Even otherwise, he observes 'maun vrat' periodically in his spiritual pursuit," he said.

The vow of silence came close on the heels of the recent attack and controversy involving key 'Anna Team' member Prashant Bhushan, who had advocated plebiscite in Kashmir.

Hazare subsequently distanced himself from Bhushan's statement saying he did not agree with it and that it was the senior lawyer's personal view.