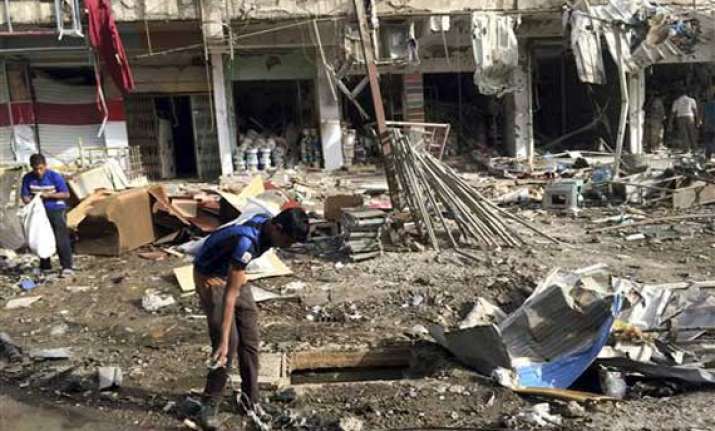 Hyderabad: Andhra Pradesh government on Saturday requested the Centre to rescue 61 persons from the state who are currently stranded in strife-hit Iraq, and ensure their safe passage to their native places.
Chief Minister N Chandrababu Naidu directed state minister looking after NRI affairs Palle Raghunatha Reddy and state government's special representative in New Delhi Kambhampati Ramamohan Rao to meet External Affairs Minister Sushma Swaraj on Monday and apprise her of the situation.
Of the 61 Andhra Pradesh persons stranded in Iraq, 41 belong to West Godavari district, 14 to Visakhapatnam, three to East Godavari, two to Srikakulam and one to Vizianagaram, according to information collected by the respective district Collectors.
Families of these persons communicated their details to the helpline set up by the state government and the information was in turn transmitted to the Ministry of External Affairs, according to Special Secretary (Protocol) NV Ramana Reddy.
The state government has also written a letter to the External Affairs Ministry seeking rescue of the stranded Telugu people.
The Chief Minister personally discussed the issue with Union Minister of State for Commerce Nirmala Sitharaman in Hyderabad on Saturday and asked her to take up the issue with Ms Swaraj.