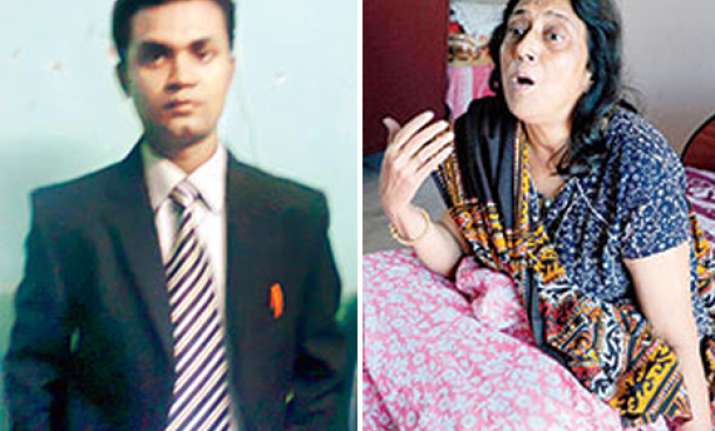 Kolkata, Dec 10: Chandana Mookherjee, a retired headmistress, was to be discharged on Thursday. But a health insurance-related problem forced her to stay an extra night.

The 61-year-old hypertension patient told 'The Telegraph' how her inability to sleep helped her survive.

"I was very tired after a long day. I took a sleeping pill but still couldn't nod off.

"I was trying hard to sleep when one of my fellow patients complained of breathlessness.

"Thakuma, ekhon ghumiye jaan, shokale daktar ashben (Please try to sleep, the doctor will visit in the morning)," a nurse tried to pacify her. The others started complaining a minute later.

"The nurses handed masks to all patients but there was no escaping the burning smell. I peeped out of the window. There was a dim light outside but I couldn't guess the time.


"A male nurse from another ward shattered some window panes with a chair.

"As if on cue, two heads appeared outside one of the shattered windows. One was wearing a yellow helmet. They were a godsend. The hospital staff, however, pushed us back to reach the ladder without stopping to help.

"I didn't believe I could go down the ladder. I was feeling disoriented but had enough sense to follow the fire-fighter's instructions.

"I stepped over the broken window and landed on the sunshade. It was only because of the fire officer and a young man from Panchanantala that I managed to take my first step.
"Everything after that is a blur. The next memory is of me sitting on a wheelchair.

"I borrowed a cellphone from someone and called up my family. As I waited for them to arrive, I saw people running about and screaming, looking for their loved ones. It was then that I realised how close I had been to death.

It was the ninth visit to AMRI for Zothanmawii from Aizawl,  Mizoram, who was being treated for eye cancer.

The 60-year-old relives the minutes of terror and says her familiarity with the hospital's floor layout helped her survive.


"I was in a double-bed room on the third floor but alone last night. I woke up around 4am and saw the room full of smoke. I got up and walked to the door. I stepped into a pitch-dark corridor, where the smoke was even thicker.

"I went back to the room and called up my son. I kept thinking I was going to die. I told him I would wait for someone to come and take me out. I waited for a while but no one came. My son called me up and I told him I was going to die. He told me to get a hold on myself and reassured me that nothing was going to happen. He told me to try and find my way down.

"Since I was familiar with the hospital, I felt my way around the corridor, heading for the stairwell. I held on to the railing, covering my nose and mouth with my hand.

"All I could think while I tried to climb down was that I would die here in the inky darkness, that all of us would die. When I finally got out, the relief was enormous.

"I am grateful to be alive.

Sumi V.S., a nurse on night duty on the fourth floor, had a narrow escape.

The 25-year-old from Kerala spoke to The Telegraph  from AMRI Women and Children's Hospital in Mukundapur.

"I was on duty in the trauma intensive care unit (TICU).

"All 10 beds were occupied in the unit. The other ICUs were also full.


"The situation went out of control all of a sudden. With thick smoke on the floors below, we could not go downstairs or try to save the patients.

"Around 4am, it was almost impossible to breathe. We broke open windows and craned our necks to get some fresh air. But it didn't help and many of us fell sick.

"We knew we couldn't take the stairs. The only escape route for us, we figured, was if the firemen managed to break more glass panes and pulled us out. I started praying for their swift arrival.

"By the time the firemen located the ICUs and set up the hydraulic ladder, we were well and truly drained with uncontrolled bouts of coughing.

"Even while I was stepping on the ladder, I did not know if I would make it, but I did. At the same time, I was feeling extremely bad for the ICU patients who, I knew, did not stand a chance.
Ajay Santra, 24, had been admitted to the hospital on Thursday after a bike accident.

The medical representative woke up to find his third-floor ward full of smoke. He tells The Telegraph  about each agonising step down the dark staircase.

"My right arm and leg were badly injured in the accident. I was initially taken to a government hospital but my brother decided to shift me here.

"I woke up around 2am to a noise of great commotion. Some of the other patients in the ward — all with orthopaedic problems — had also woken up. But there was no one from the hospital to tell us what was going on.

"Around 3am, smoke started billowing out of the AC ducts. That was when we first panicked. Around this time, two ward boys dashed into the room and pushed my bed out to the corridor near the lift. Then they brought out three other beds. But no one told us what was going on.

"The boys brought out a patient, in his 70s, in their arms and started to climb down the stairs with him. When they saw the thick smoke, they put him down. "'Apni namte parben na (You won't be able to climb down)', they told him," and disappeared into the thick smoke themselves.

"I realised I'd have to go down the stairs by myself but was doubtful if I would be able to even stand, let alone walk, as my leg was hurting badly.

"The first time I tried going downstairs, I retreated after taking a few steps because the smoke was too thick. I tried going downstairs again. As it was very dark anyway, I shut my eyes, hoping they would burn less that way. At each landing, I oriented myself from the patients' cries.

"It seemed like an eternity, but I finally reached the ground floor. I walked around aimlessly for a while before I got a cellphone from someone and called home."