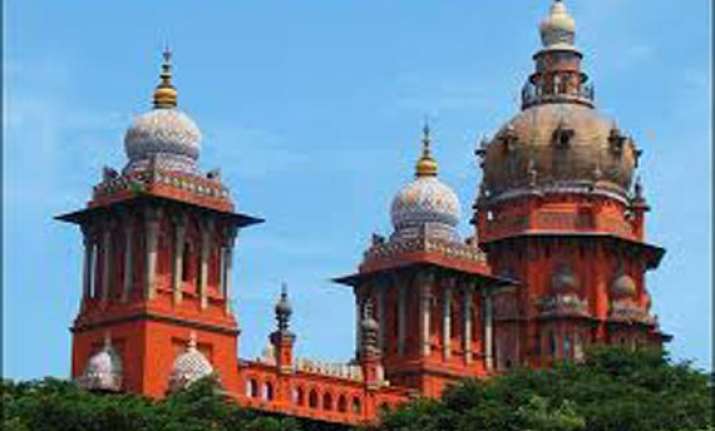 Chennai: Madras High Court yesterday upheld the Tamil Nadu Town and Country Planning (Second Amendment) Act 2007, inserting new Section 63 B and 63 C in the Town and Country Planning Act-1971 which dealt with levy of infrastructure and amenity charges and constitution of state infrastructure and amenities fund.
A Division Bench, comprising Justices R Banumathi and T S Sivagnanam, while dismissing a batch of petitions challenging the amendment, said as per the amendment the infrastructure and amenity (I&A) charges were not levied on all types of buildings, but it was only on multi storeyed constructions, commercial buildings and group developments. 
The bench further said the levy of I&A charges was to meet the impact of development and for ensuring sustainable development of urban and rural areas by providing adequate infrastructure and basic amenities.
The bench, while justifying the levy of the said charges said that the levy was on change of use of land or building and such levy was only for the information technology buildings, industrial or institutional Buildings, group developers, special buildings, multi storied, commercial buildings.
The bench said it was a benefit given to a promoter and developer based on the principle of equivalence as the state was required to provide infrastructure throughout the state to withstand the impact of these special buildings, and therefore said the state has discharged the burden cast upon it.  While testing the legality of the amendment the bench said that the state government had legislative competence to enact the amending act and rules and the power was traceable in the Constitution of India.
It also said that the levy did not amount to a multiple levy but a levy with a distinct purpose, object and intent as envisaged under the Amending Act 2007.  The bench justified the rules framed under the above Act in 2008 and said that it provided sufficient guidance to the delegate and did not suffer from any unguided or uncanalized power of excessive delegation.
In the light of the development of law explaining and the facts placed before it by government, the bench said it was convinced and dismissed writ petitions and appeals challenging the vires of the impugned enactment.