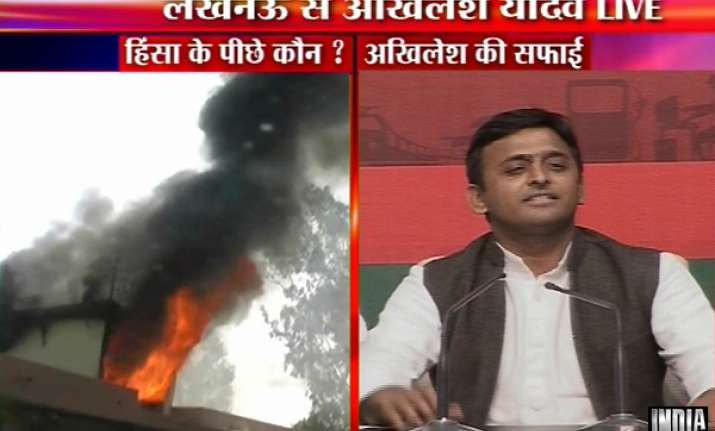 Lucknow, March 9: Samajwadi Party leader Akhilesh Yadav today blamed officials appointed by the Mayawati regime of trying to defame his party for the recent spurt in violence in the state.

Addressing a press conference here, Akhilesh Yadav said, "these officials were appointed by the previous regime. Since the new regime is not in place, these officials feel that they would be shunted out, and are trying to defame our party for the spurt in violence."

"Law will take its own course, and the guilty will not be spared. If necessary, we will expel the bad elements from our party", Yadav said.

On the violence in Jhansi, Akhilesh Yadav said, there was a clash between two groups over counting, and SP workers sat on dharna outside the counting centre.

"I rang up our men in Jhansi and ask them to withdraw their dharna forthwith and accept the result", Yadav said.

On the violence in Firozabad, Akhilesh said, a local channel had wrongly telecast a news that the SP candidate had won, and when he lost, it sparked off violence.

On firing in Ambedkar Nagar, the SP leader asked the media to find out the facts. He said a relative of a local BSP leader fired at another BSP man from close range.

Yadav appealed to his party workers to maintain maximum restraint in their language and behaviour.

On the violence in Sitapur, Yadav said, some of the guilty have already been sent to jail, and the remaining persons will also be nabbed and sent to jail.

On the issue of chiefministership, Akhilesh Yadav said, the legislature party would elect its leader tomorrow.

"As to who the leader will be, I think you (media) should find it out from your own sources."