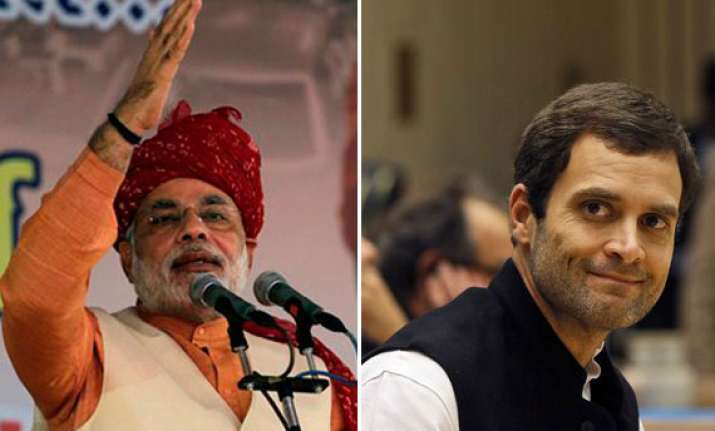 Amethi: Rahul Gandhi and Priyanka Gandhi today held an impressive roadshow in family pocket borough Amethi as a huge crowd chanted slogans praising the Congress vice-president who has been representing the constituency for the past 1O years.
A large number of Congress supporters had gathered here to catch a glimpse of both Priyanka and Rahul who is pitted against BJP's Smriti Irani and AAP's Kumar Vishwas in the May seven Lok Sabha battle for Amethi seat.
The vehicle carrying them moved slowly as the huge crowd waved Congress flags and shouted slogans eulogising Rahul.
Some enthusiastic supporters showered rose petals at them.
Both Rahul and Priyanka, guarded by SPG commandos, stepped out of the vehicle to pay obeisance at a dargah.
The 2-km roadshow by the Gandhi scion comes on the eve of BJP's prime ministerial candidate Narendra Modi's campaign in Amethi in support of Smriti Irani.
Both Rahul and Priyanka did not speak to the media.
This was the second roadshow by Rahul and Priyanka in the constituency. Earlier, Rahul, accompanied by Sonia Gandhi and Priyanka, staged a roadshow ahead of filing his nomination for the constituency on April 12.
Priyanka, who had campaigned for Sonia Gandhi in Rae Bareli which went on polls on April 30, has been aggressively seeking support for her brother.
Rahul has been camping in Amethi for the last days to woo voters.