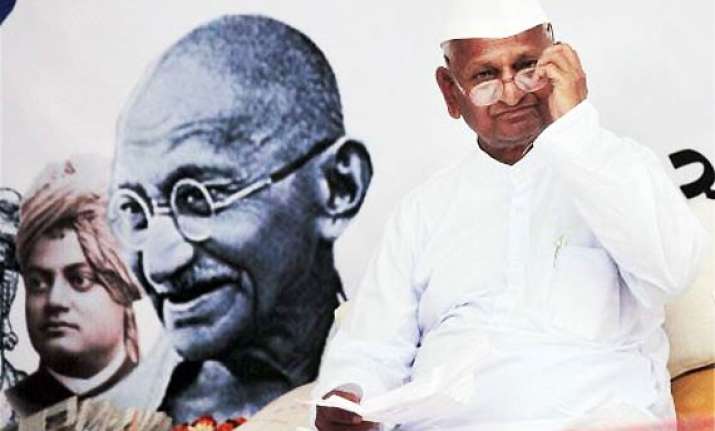 Ralegan Siddhi, Nov 23: The washout of the first two days of the Winter session of Parliament did not escape the attention of Anna Hazare, who said today there should be "healthy" debates between Government and the Opposition.

Hazare, who has threatened to resume his agitation if the Lokpal Bill is not passed in the current session itself, also noted there are a lot of issues before Parliament.

"In the Parliament, healthy debates must happen between the Opposition and the Government," he told reporters at his native village in Maharashtra.

"New debates and discussions give birth to new ideas.

Thorough debates on issues must take place for a strong and effective democracy to function," the 74-year-old anti-corruption crusader said.