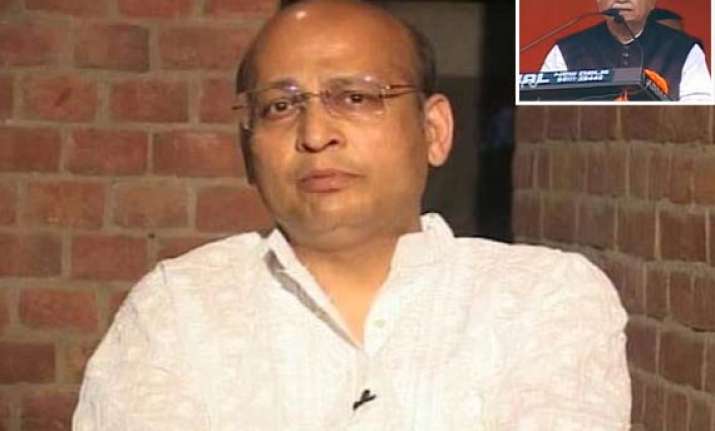 New Delhi, Nov 20: Dismissing L K Advani's criticism of UPA government on corruption, Congress today dubbed his yatra as a mere "lip service" and an attempt by him to remain "afloat" in his party.

"Merely taking out so-called anti-corruption yatra is nothing but lip service...this is nothing but grand preaching without a millimetre of practice," Congress spokesperson Abhishek Singhvi said, reacting to Advani's remarks at the conclusion of his yatra against corruption today.
 
Accusing the government of lacking political will to fight graft, Advani said the only route to end corruption is through public awakening or a change of government.

He also said "the fog around India's politics will not go automatically. It will go only by public awakening or by the change of government."

Singhvi said Advani cannot escape the "inconvenient truth" that concrete anti-corruption measures have been taken not by the BJP but the Congress.

He cited dual tax avoidance agreement, RTI, bill on judicial accountability and the proposed public procurement policy as measures to tackle corruption.
 
He described Advani's yatra as "nothing but an attempt by him to stay afloat and remain relevant in his own party and keep dreaming of his personal agenda and ambitions."

Singhvi also rejected Leader of Opposition in the Rajya Sabha Arun Jaitley's attack on the Congress on the cash-for-vote scam.

"Till now the only evidence is against BJP MPs and not a shred of evidence is available against Congress," he said asking BJP not to prematurely become "self congratulatory" as only the two former MPs' bail applications have been decided and case was yet to be determined. 

BJP had felicitated its former party MPs who were released on bail in cash-for-vote case, saying they were "whistle-blowers", a claimed mocked by Congress.