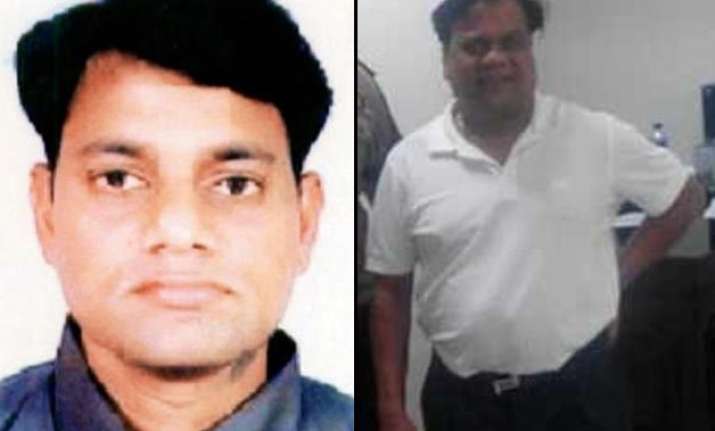 New Delhi: 46-year-old man, Santosh alias Abu Sawant, could become the successor of gangster Chhota Rajan who was arrested yesterday in Indonesia.
Sawant, a native of Chembur, a suburb in eastern Mumbai, handles Rajan's work in Australia and Indonesia.
During 90s, he was active in real estate sector in Mumbai. Later, at the behest of Rajan, he moved to Malaysia and then Indonesia where he looked after the financial transactions of the arrested gangster.
Sawant had in past survived two deadly attacks. The first attack was launched by Rajan's ally Vijay Shetty when Sawant was in Indonesia whereas the second attack was launched by D Company when Sawant was in Australia.
The attacks were a part of D Company's move to eliminate Rajan because Sawant is the only man who knows about all benami properties of Rajan and his banking transactions.
Apart from Sawant, DK Rao and Vicky Malhotra are also considered to be close to Chhota Rajan. Both are accused in Jyotirmoy Dey murder case and are currently lodged in Mumbai's Arthur Road jail.  Rajan gang is still active in Mumbai and DK Rao is one of most trusted henchman of the gang and operates from the jail.
Authorities have recovered mobile phones and money from Rao inside the jail several times. He is suspected of successfully running his extortion racket within the walls of jail.
Sawant will handle vast business of Rajan that extends from real estate, money laundering, smuggling to casinos.
This came as a surprise to many why Sawant, who always stays by Rajan's side, was not accompanying him when he was arrested in Bali. This also gave rise to the theory that Rajan scripted his own arrested and plans to stay in India, considering it is safer and he could also stay close to his family.
55-year-old Rajendra Sadashiv Nikalje alias Mohan Kumar alias Chota Rajan, one of India's most wanted criminals who had been on the run for nearly two decades, was arrested in Bali by Indonesian police which acted on a Red Corner Notice issued by Interpol. The arrest was made on a tip off from Australian police that Mohan Kumar, an alias used by Chota Rajan, has flown from Sydney to Indonesia's popular tourist destination Bali, where he was arrested on Sunday.
Home Minister Rajnath Singh and CBI Director Anil Sinha confirmed the development.