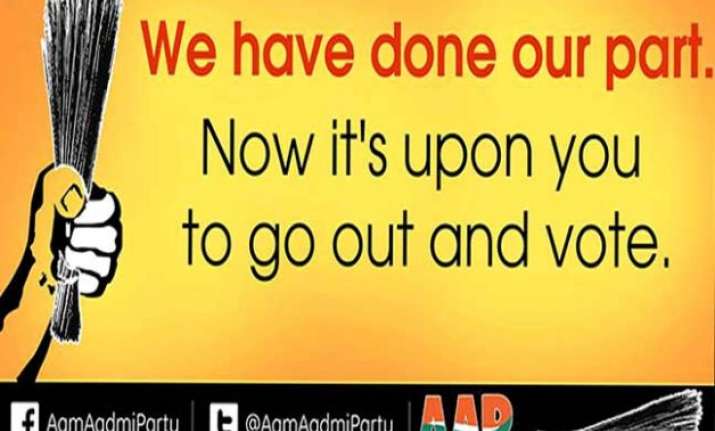 New Delhi: In the race of Facebook, Aam Aadmi Party has left other political parties far behind. Even the Democratic Party of Barack Obama and Bhartiya Janta Party of Narendra Modi are nowhere to seen in the fray.
In terms of the most talked about political party on Facebook, AAP is on the top. Its posts are most discussed on Facebook. It comes as a surprise as BJP and Congress's Facebook pages have more likes that the AAP's page. BJP has 7.4 million likes on its Facebook page, whereas 3.5 million users like official page of the Congress as compared to 2.5 likes on AAP's page.
Despite being less page likes than other parties PTAT (people talking about this) of AAP is much higher. The credit for this must go to the sound strategy by social media team of the party. Two days before Delhi assembly elections, the PTAT of AAP was 17 million.