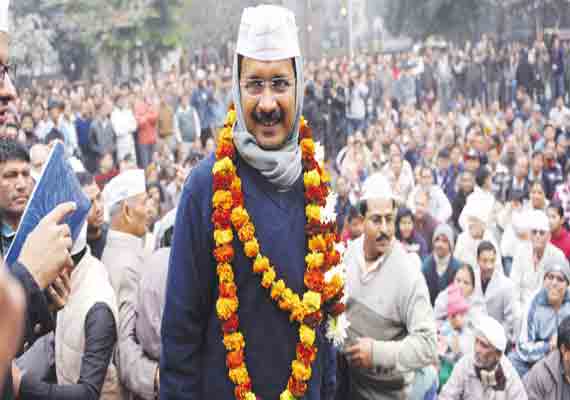 New Delhi: Aam Aam Aadmi Party (AAP) founder Arvind Kejriwal finally said that they are ready to form the government in Delhi.
Kejriwal made the announcement in a press conference today before his meeting with the Lt Governor Najeeb Jung.
Kejriwal will meet Lt Governor Najeeb Jung at 12.30 pm today to apprise him of the party's decision on forming government in Delhi.
The Delhi elections saw the Bharatiya Janata Party (BJP)-Akali Dal combine win 32 seats, AAP 28 and the incumbent Congress reduced to just eight seats in the 70-member House, where the simple majority mark is 36.
After the BJP declined to form the government, AAP was invited when the Congress offered support, earlier AAP denied to take support from any of the parties but  atlast they agreed to form government with the support of Congress.
In a public meeting on Sunday Kejriwal rebuffed allegations that AAP was hesitant to form government as it was not sure whether it would be able to fulfil the promises made in its election manifesto.
Kejriwal said "We will deliver whatever we assured in our manifesto. It (the manifesto) was prepared after wide consultations and a lot of thought went into it."