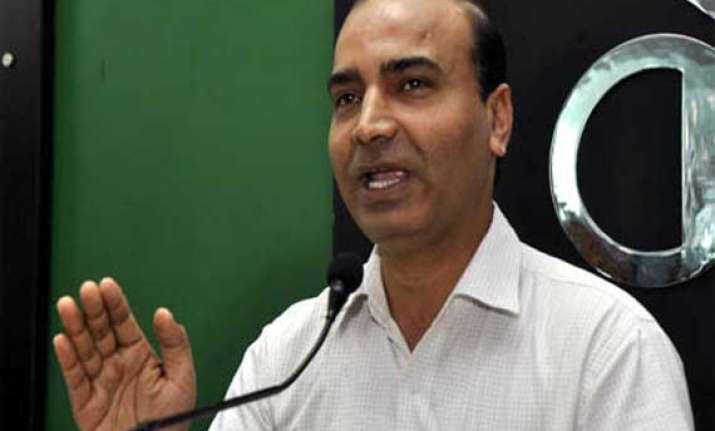 Lucknow: AAP's national council member Ashwini Upadhyaya, who was expelled for his "anti-party activities", today left the party with 2,400 other workers.  
Talking to reporters here, Upadhyaya alleged that the ideology, with which AAP was formed, has lost somewhere and the common man was feeling cheated.
He said due to this 2,400 workers, including convenors of eight wards and 40 local incharges, have resigned from the party.
Upadhayay questioned AAP national convenor Arvind Kejriwal "why he elected unconstitutional way for Jan Lokpal bill and why Delhi Lokayukta was not made stronger?"
He said, "Kejriwal resigned from the post of Delhi Chief Minister without referendum."
"AAP fielded 455 candidates in tacit understanding with Congress to divide votes," he said.
He alleged that "Sisodia's Kabir Foundation was registered in 2007, then how he managed to get Rs 44 lakh in 2005 and 32 lakh in 2006 from Ford Foundation."
Upadhyaya also asked why AAP made Yudhveer Singh, who gave clean chit to Robert Vadra in land deal, its candidate from Hisar Lok Sabha seat.