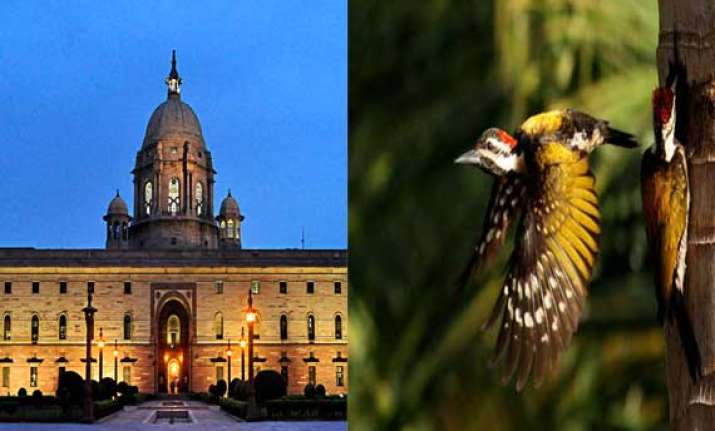 New Delhi: Early risers would get a chance to hear the birdsong at the President's Estate as they stroll down the two-km long "Nature Trail".
Among the birds that have been spotted are the purple sunbird, hornbill, black rumped flameback, oriental white-eye and a wide variety of ducks and predatory birds.
And, Rashtrapati Bhavan is planning a book on the visiting birds that will be unveiled on July 25, as part of the celebrations to mark President Pranab Mukherjee's two years in office, according to a report published in the Indian Express.