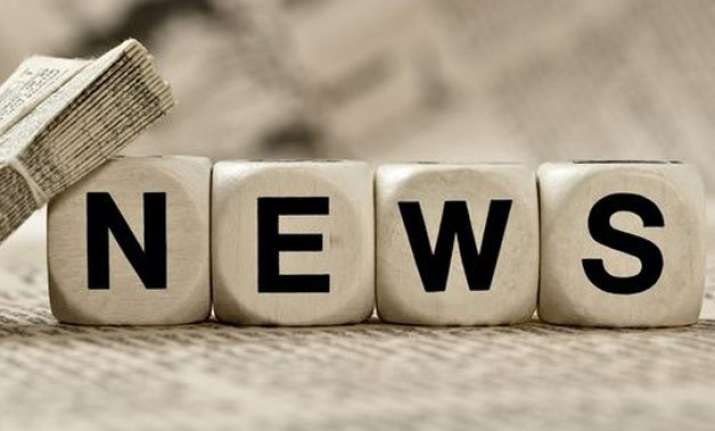 1.Modi Government to table Black Money bill in Lok Sabha!
In order to put check on black money, Modi government is likely to table a bill in Lok Sabha tomorrow.  The bill will have certain strict provisions to prosecute those stashing illicit wealth abroad, including meticulous imprisonment of up to 10 years.  
2. Congress Prez Sonia Gandhi to meet rain-hit farmers in Rajasthan
 Sonia Gandhi will today meet the farmers whose crops have been damaged due to unseasonal rains, as she starts her one-day visit to Kota district of Rajasthan.
3. Delhi CM Kejriwal to take oath as NDMC member
 Amid huge ups and downs in Aam Aadmi Party, Delhi Chief Minister will take oath as New Delhi Municipal Council. Along with him three others are expected to undertake the pledge.
4.Amit Shah to hold meeting in Bulandsheher to discuss on BJP membership drive
In order to speed up the BJP membership drive in Uttar Pradesh, BJP National President Amit Shah will chair a meeting in Bulandsheher today.
5. Arrest over 'objectionable' content: SC to hear plea tomorrow
The apex court will today hear a plea asking for explanation from UP Police regarding the circumstances under which a Class XII student was arrested for allegedly posting on Facebook 'objectionable' comments against senior SP leader and Minister Azam Khan.
6.DMK protest against Land Bill on March 20
M. Karunanidhi said his party DMK will hold a demonstration in all district headquarters to oppose the Land Bill.
7. Congress to embark on 'Buddha to Gandhi' march in Bihar
To demonstrate protest against Land Acquisition Bill, downsizing of MNREGA and other policies of Narendra Modi government, the Congress will undertake a 350-km 'Buddha to Gandhi' march in Bihar
The march will start on from Bodh Gaya and will end at Bhitiharwa in West Champaran district.
8.National meet of top Muslim panel
The Apex Muslim body, All India Muslim Personal Law Board will kick start the 24th National Executive Meet on March 20. The event will see the discussion on challenges and issues pertaining to the Muslim personal laws.
9. First Solar eclipse of the year on 20 March
March 20 will witness the first Solar Eclipse of the year 2015. However, it could not be seen in  India.