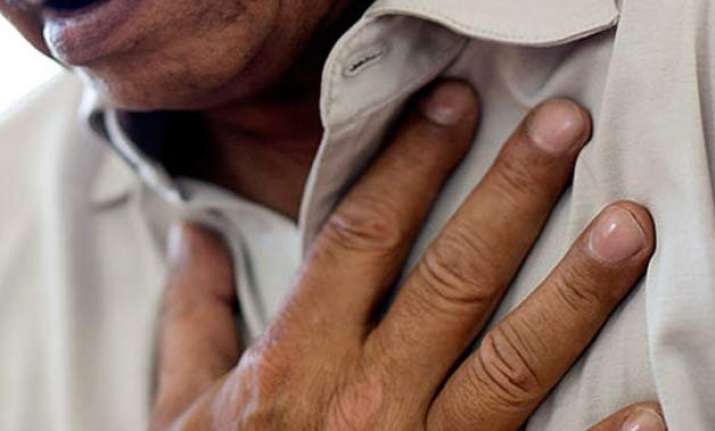 Mumbai: Shocking, but true. In Mumbai, 80 people died everyday due to heart attack in the period between March 2014 and March 2015. However, it was 67 deaths due to heart attacks in the previous year.
As per data made available to RTI activist Chetan Kothari by the Brihanmumbai municipal corporation, the most common cause of death was heart ailments. This was followed by tuberculosis and various kinds of cancer.
According to the RTI response, 29,393 deaths due to heart attacks were registered in the city during the between March 2014 and March 2015. In the previous financial year, 24,603 Mumbaikars had succumbed to heart attacks.
The data showed that almost one third of the deaths in the city were caused by heart attacks. Of the total 93,254 deaths recorded in Mumbai, 31 per cent of them were due to cardio problems.
"We have been collating Mumbai's health data since 2010 and found that roughly 70,000 to 80,000 deaths occur every day. Heart attacks account for the biggest chunk,'' said Milind Mhaske from Praja Foundation, an NGO that brings out a white paper on the city's health every year.
Tuberculosis and cancer come on second and third leading medical cause for deaths in Mumbai. The BMC data showed that in 2014-15, at least 19 Mumbaikars died due to tuberculosis while 18 others died due to cancer every day. As per World Health Organisation findings, two Indians die every three minutes from TB. WHO in 2013 stated that India had the most TB patients in the world: 22 lakh. Three lakh Indians die of TB every year. India also had the most cases of MDR-TB.
"Heart disease has been the leading cause of death for a long time now. Four major factors are responsible for CVD: a high-carbohydrate diet which leads to excess fat storage in the body, stress, smoking and chewing tobacco, and most importantly a sedentary lifestyle," said Dr Vijay D'silva, Medical Director, Asian Heart Institute.