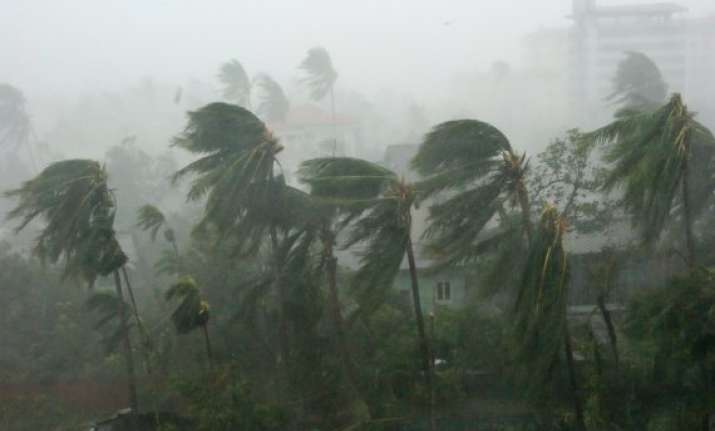 Malkangiri: With cyclone Hudhud all set to hit the coast tomorrow, Malkangiri district administration in Odisha today evacuated over 700 members of endangered Didayi tribe to a relief shelter.
The tribals, residing in inaccessible forests in Baipada, Churipada, Gajipadara and Tumuripadar hamlets under Kudumulguma and Oring panchayat areas, were evacuated on war footing ahead of the landfall of the very severe cyclonic storm, Project Administrator of Integrated Tribal Development Agency (ITDA) of Malkangiri, Ramakrushna Gond said. 
Gond, who was supervising evacuation and emergency operation in inaccessible areas in the district, said the tribals were staying in inaccessible hill tops.
They were successfully persuaded to shift to Purunaguda TRW Girls' High School which has been turned into a cyclone shelter, he said.
Free kitchen had been opened in the school, he said adding that efforts are on to shift other tribals to safe places.