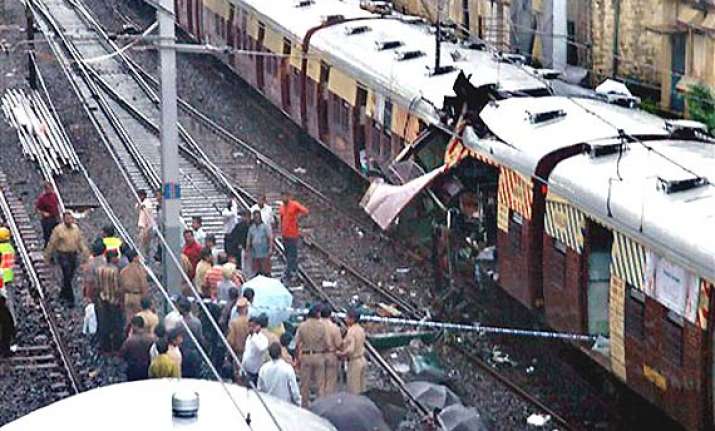 Mumbai, Jul 13: The memories of local train blasts of 2006 came back to haunt Mumbaikars as three synchronised blasts rocked busy markets in the central and sourthern areas here, two days after the fifth anniversary of the 7/11 blasts.


At Dadar, the blast took place at a bus stop, in the busy market area, damaging a substantial portion of the structure injuring several people.

Splattered blood, glass shrapnels, damaged vehicles, dazed and bleeding people were seen at the blast site.  Policemen swamped the area with their bomb and vapour detection gadgets and armoured vehicles within minutes of the explosion.

A Maruti Esteem car with shattered windscreen and damaged boot, which reportedly had three people in it, was parked close to the bus stop.




The blast site, a stone's throw from the Plaza, a big shopping area of central Mumbai, saw huge commotion as the explosion was followed by sparks in an electric meter box at the bus stand.

A shopowner Sadashiv Kamble said he saw three people sitting in the car. "Everything came upon me. I immediately ran for my life," Kamble said.




"I heard a loud explosion. I saw people having serious injuries lying in a pool of blood," another eyewitness said.

The other two blasts occured at Opera House and the busy Zaveri Bazaar. PTI