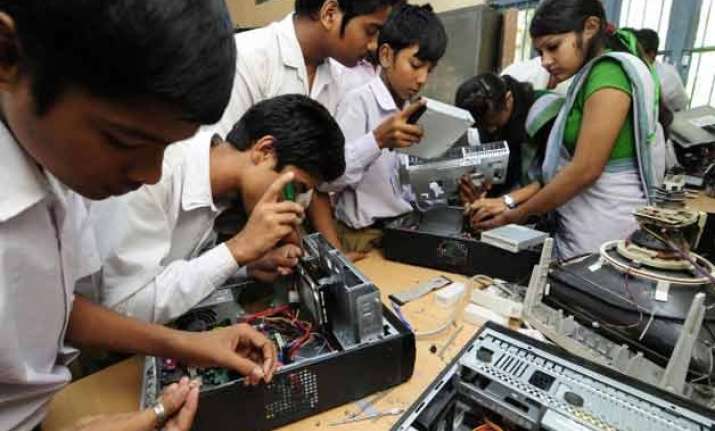 Chandigarh: Six students from Jammu and Kashmir, enrolled in a skill development programme at a private institute in Mohali under the Centre's Udaan initiative, were expelled for distributing pamphlets against the army.
The students were subsequently taken back after they submitted a written apology.
A group of 10 students, mostly from Kashmir, are receiving IT training under the Udaan initiative at a private institute in nearby Mohali in Punjab.
Udaan, the Special Industry Initiative for J-K, is funded by the Centre and being implemented by National Skill Development Corporation (NSDC). The programme is part of the overall initiative for addressing economic issues in J-K.
According to Nitin Monga, the head of the Skill Development Programme at the institute, the 10 students had distributed pamphlets allegedly containing objectionable material against the Indian Army.
They were also wearing black armbands, but the institute did not raise any objection to that, Monga said, adding that the students, however, were asked to immediately stop distributing the pamphlets.
The students told the institute they were protesting against the alleged rape of women by an army unit in north Kashmir's Kunan-Poshpora villages in 1991.
"When this group of students started to distribute the pamphlets, we objected and told them to stop immediately. They contended that it was their right, but we told them they could do so (protest) outside the institute premises since their act can disturb the peace given that there are many offices on the campus where they are undergoing training," Monga said.
He said the students, however, were adamant and started to protest outside the gate and distribute the pamphlets.
"We requested them that their action can put their own lives in danger as anyone may object to what they were doing and harm them. Four of the students then gave a written apology.
"But the remaining six returned to their hostel and resumed the distribution of pamphlets in the afternoon. We again tried to counsel them, but when they did not relent, they were expelled," he said.
Monga added that these students however, yesterday,"submitted a written apology".
"We also took a lenient view since damaging their careers is not our intention. We revoked their expulsion and told them we are not denying them their democratic right to protest, but the institute is not the place where they should be doing this," he said