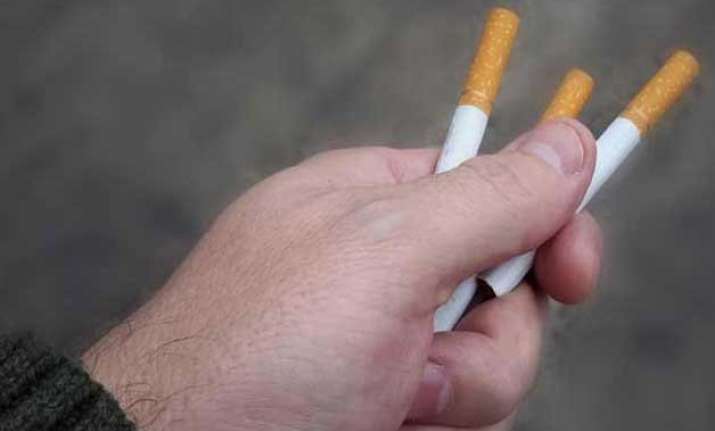 Chandigarh: Five shopkeepers at a vegetable market in Hoshiarpur were fined for allegedly selling loose cigarettes in Punjab.
Acting upon the implementation of Cigarettes and Other Tobacco Products Act 2005, the Tobacco Control Cell of Punjab government today served fine to five shopkeepers who were allegedly indulging in practices of selling loose cigarettes/tobacco, an official spokesman said today.
The action was taken by a team who raided the shops where the loose cigarettes were being sold, he said.  A ban was recently imposed by the state government on sale of loose cigarettes/tobacco in Punjab.
"The team also seized loose cigarettes in opened/unsealed cigarette packs from the shopkeepers," the spokesman said.He said that as per the provisions of Act, violators face punishment up to one year or a fine of Rs 1,000 or both.
He said second or subsequent conviction will attract imprisonment of a term of upto two years or a fine upto Rs 3,000 or both.