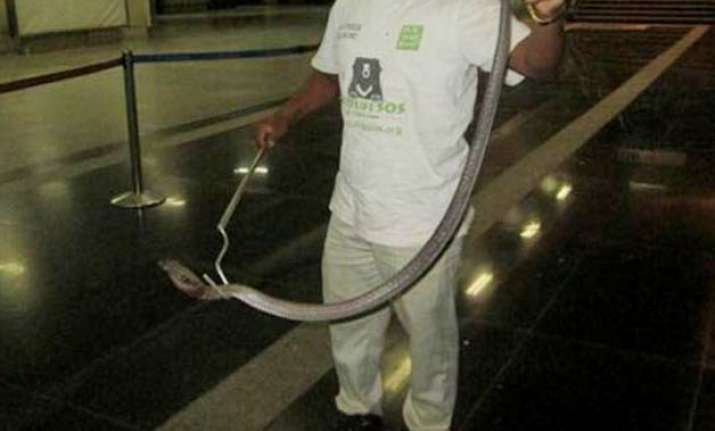 New Delhi:  A nearly 5 feet-long cobra was found in the Electrical Switch Room of Yamuna Bank Metro Station, sending the staff into a tizzy, however, no one was hurt.
The venomous snake was found yesterday morning by Anshuman, a junior engineer at the station, who later alerted senior staff and a rescue team of Wildlife SOS.
"The sight of the snake coiled under the electricity box was unexpected...the team told us to vacate the room and shut the door, which we did, and blocked the opening under the door with a broom to keep the snake from getting out," he said.
The team rescued the cobra, "one of the largest they have ever rescued", and freed into its natural habitat as it was found unhurt and fit for release.
A cobra was found in the same Metro station, situated close to river Yamuna amid forest cover, in June last year also.