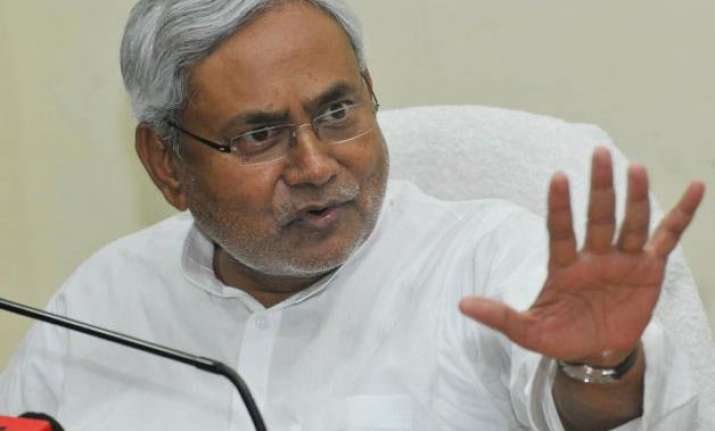 Patna:  Reaching out to the victims of the devastating earthquake in Nepal, the Bihar government has sent 104 buses to the Himalayan country and brought back 4,141 persons so far, Chief Minister Nitish Kumar said today.
A total of 4,141 persons have come to relief camps at the border points of Raxual (East Champaran), Bargainia (Sitamarhi) and Jogbani (Forbesganj) in 104 buses of the state government, an official statement quoting Kumar, said.  
People coming to relief camps were provided facilities and then sent to their respective destinations, he said.
The statement said so far 5,000 blankets have been sent to Nepal, besides food materials like 16,000 packets of sugar, 60 quintal jaggery, 15 cartons of milk powder, 5,000 packets of candles, 32,000 water bottles, 20 bags of salt, 22,000 packets of noodles and 100 kg bleaching powder.  
The expense of all these were being borne from the Chief Minister's Relief fund.
Kumar today reviewed the pace of relief work being carried in various parts of the state for nearly five hours through video conferencing and took feedback on progress of distribution of relief to the victims of earthquake and the tropical storm of April 21 and gave necessary directions to officials to speed up the process.
Chief Secretary Anjani Kumar Singh, Development Commissioner S K Negi, state police chief P K Thakur and Principal Secretary, Disaster Management, Vyas Jee were present during the review for the second day today.