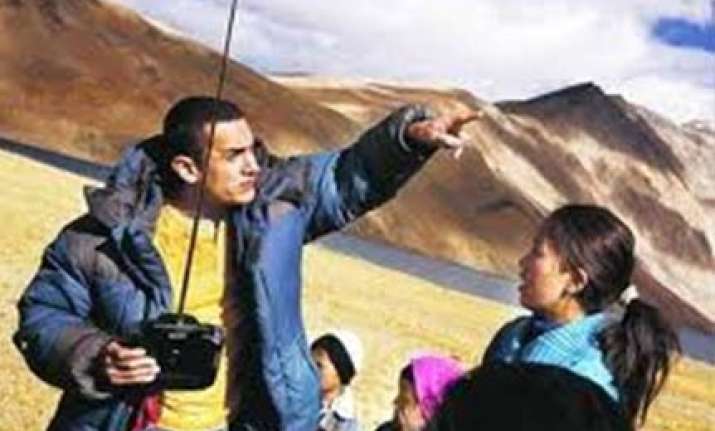 CHANDIGARH: The school made popular by the runaway hit '3 Idiots' has fallen victim to the ferocity of floods and mudslides that devastated a wide swath around Leh, reports The Times of India.  
Druk Pema School, 15 km from Leh town on the Leh-Manali highway, popular as Rancho's school after
Aamir Khan
's character in the film, was virtually washed away after two cloudbursts led to flash floods in the region on Friday.
All 190 students in the school were evacuated.
The swirling waters washed away its furniture and the visitors' book where the actor had written about the school.Army sources confirmed the huge loss to the school known for its architecture and meant to educate deprived children of Ladakh region.
During the film crew's visit, Aamir Khan wrote in the school visitor book on September 15, 2008: "What a wonderful school. The kids seem very happy, and such a great location. Keep up the good work. Regards, Aamir."
The school came into limelight after '3 Idiots' hero Rancho disappeared and was tracked down by his former classmates to Ladakh. They found that it was here that all his dreams and inventions were being brought to life.
A film crew of about 130 people had descended on the school for a three-day shoot. They auditioned the students, selected a couple of boys for small roles and a large group to take part in the crowd scene when the stars arrived at the school.
Inspired by the vision of His Holiness the 12th Gyalwang Drukpa, spiritual leader of Ladakh, the school aimed to provide a modern education for Ladakhi children -- an education grounded in their own culture and which could prepare them to lead happy and productive lives.
The school was started at the request of the people of Ladakh who wanted an institution that would help maintain their rich cultural traditions, based on Tibetan Buddhism, while equipping their children for a life in the 21st century.
Residential blocks allow children from Ladakh's remote areas to attend and a programme of sponsorship ensures that the poorest are not excluded. It is managed by the Druk Pema Karpo Educational Society and funded by international aid. 
Video- One Two Three  Four Five Six