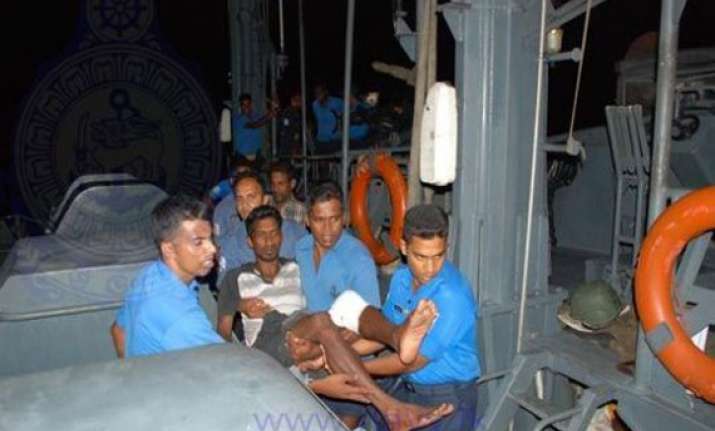 Rameshwaram (Tamil Nadu), Jun 26:
In yet another incident, 30 fishermen were injured when they were attacked at mid sea off this coastal town, allegedly by Sri Lankan Naval personnel and their catch taken away.
Fisheries department officials quoting them,said three Sri Lankan naval boats surrounded the fishermen while they were fishing in mid sea last night and beat them up, injuring 30 of them, besides damaging their boats by throwing stones.
Nets of 20 boats were snapped and thrown into the sea and took away almost their catch, they said.
Officials and fishermen association president Sesuraja Emerit alleged that the Lankan Navy have violated all human rights laws when they attacked the boats.
"The navalmen robbed almost all the catch and the fishermen had to return empty handed," he said.
Meanwhile the fishermen alleged fish traders here were forming a cartel and fixing price and demanded that government intervene and take action.
They cited sale of prawn which sold for Rs 400 per kg yesterday, but was being sold for Rs 300 today.