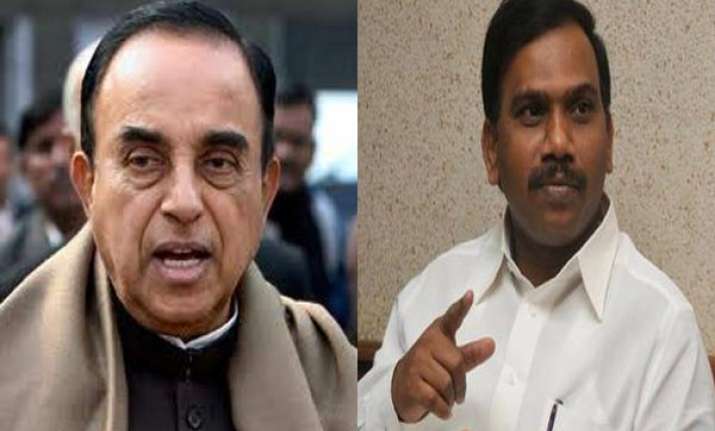 New Delhi, Jul 18: A Delhi court today reserved its order for July 23 on a plea by Janata Party chief Subramanian Swamy seeking summoning of a written statement given by former Telecom Minister A Raja to the Joint Parliamentary Committee (JPC) on the 2G scam.
Special CBI Judge O P Saini concluded hearing arguments today during which Swamy said that Raja's statement to the JPC is an important piece of document to reach at the truth and the logical conclusion in the 2G spectrum allocation case.
"Arguments on the application have been heard. Put up for order on July 23," the judge said.
During the arguments, Swamy told the court that Raja's statement given before the JPC is not a privileged or confidential document and it can be summoned.
He also alleged that examination of witnesses of the CBI is "incomplete" as they have not discussed the meetings which took place regarding the allocation of 2G spectrum during Raja's tenure as the Telecom Minister.
He said that Raja's statement to the JPC speaks about various meetings which took place regarding allocation and pricing of spectrum.
Swamy also pressed for summoning of then Finance Ministry officials Sindhushree Khullar and Shyamala Shukla as witnesses to explain about the file notings during those meetings.