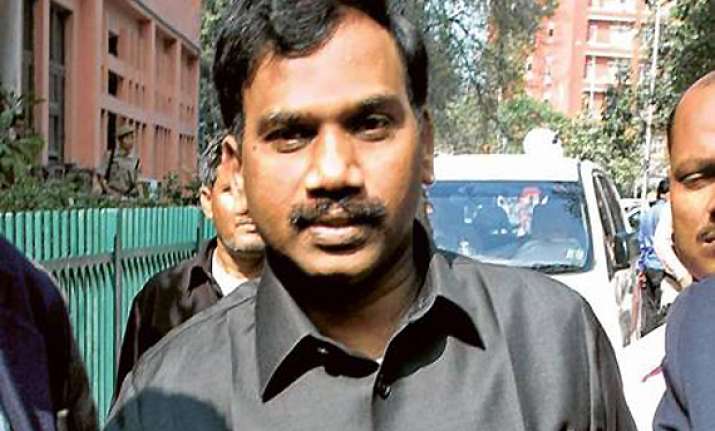 New Delhi, Oct 22: The conspiracy to allocate 2G spectrum to ineligible telecom operators for illegal graft began after A Raja became Minister for Telecommunication and Information Technology, said a Delhi court today while putting him on trial along with 16 others, including DMK MP Kanimozhi.

"The conspiracy started after accused A Raja became Minister of Communications and IT on May 16 and its physical manifestation started becoming clear in August-September 2007 on receipt of TRAI recommendations dated August 28, 2007," said Special Judge O P Saini who rejected the defence counsels' contention that there was no conspiracy at all. 

"...the conspiracy continued till the last tranche of money, Rs 50 crore, was received by Kalaignar TV on August 7, 2009, as illegal gratification," the judge added.  The court said all the accused in the case knew each other from the beginning, much before the plotting began.

"Accused A Raja was the Telecom Minister from DMK party and M/s Kalaignar TV Pvt Ltd was allegedly run by its affiliates," the court said.

"The allegations and the evidence on record prima facie suggest that this amount of Rs 200 crore was meant as bribe for accused A Raja in consideration of issuance of Letters of Intents for allocation of Unified Access Services  Licence and allocation of spectrum to Swan Telecom, which was ultimately received by Kalaignar TV," it added.

"...the submission made by accused persons that there is no evidence about existence of any criminal conspiracy is contrary to the record," the judge said.