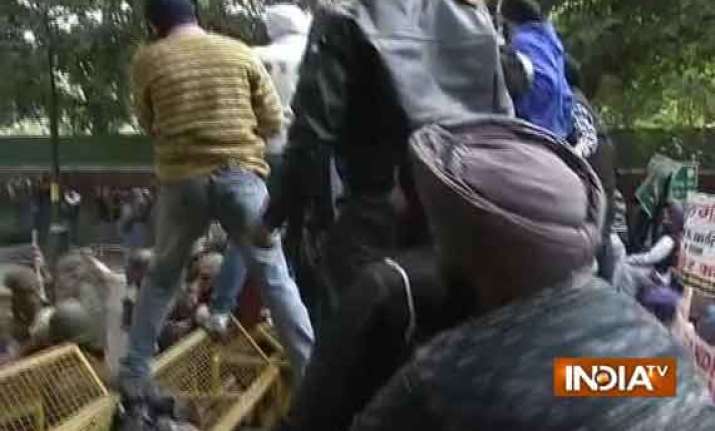 New Delhi: Sikh groups today staged a massive protest outside Congress vice-president Rahul Gandhi's residence in Delhi.
They were demanding Rahul Gandhi should reveal the names of Congress leaders who were involved in the 1984 riots.
The protesters shouted anti-Congress slogans and held up placards, one of which read, "CBI should question Rahul Gandhi for Congress involvement in 1984 riots".
"We want justice. We want to know who were those people who were involved in the riots," said one of the protesters.
Last month Rahul said in an interview with an English news channel that "some Congress men were probably involved in the 1984 anti-Sikh riots and they have been punished for it".
This revelation by Rahul Gandhi has brought another headache for the Congress and Sikhs are demanding justice from the Congress.