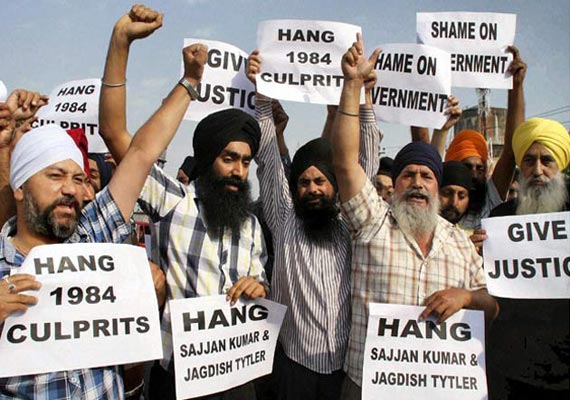 Amritsar, July 27: Akal Takht, the top temporal seat of Sikhs, yesterday asked former chief of Delhi Sikh Gurdwara Management Committee, Parmjit Singh Sarna, to withdraw a court case challenging a proposed memorial in Delhi's Rakab Ganj gurdwara for those killed in the 1984 anti-Sikh riots.
Takht had summoned Sarna for creating hurdles in the construction of the memorial.
Disapproving of the plea of Sarna and his cousin, Jathedar Gyani Gurbachan Singh asked them do regular service (sewa) in the community kitchen of Rakab Ganj gurdwara.
He also asked them to recite and listen to Sikh religious scriptures for three days, besides arranging Akhand Path seeking welfare of the riot-affected families.
Sarna told reporters that in his explanation to the Takht, he said he never opposed construction of the memorial, but had objections over it coming up near the shrine already dedicated to Guru Teg Bahdur Sahib.
"I was never against the memorial, but it should never be built near the shrine already dedicated to Guru Teg Bahadur Sahib. I had suggested other venue for the memorial," he said.  
"Decision taken by the five Sikh head priests is binding upon me. As a humble Sikh, I respect the pious Akal Takht and will follow every direction given to me," Sarna said.  
Sarna had recently moved to Delhi High Court challenging DSGMC president Manjit Singh GK's announcement to build the memorial.
Shiromani Akali Dal (Badal), which had swept the DSGMC elections recently, had announced to build a memorial for the victims of 1984 anti-Sikh riots of Delhi.
This is the second time a memorial related to the Sikh community has been embroiled in controversy.
The recently-inaugurated memorial of Operation Blue Star in Golden Temple complex in Amritsar had also drawn protests.