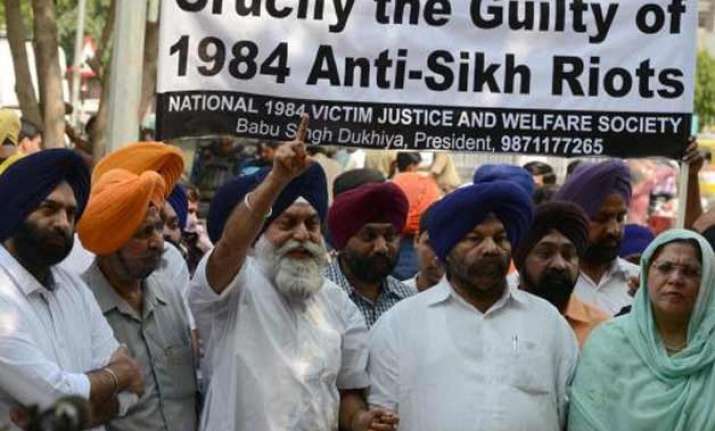 New Delhi: The Delhi High Court today refused to extend interim bail granted to a convict serving life term in a 1984 anti-Sikh riots case and asked him to surrender notwithstanding his medical condition, saying jail authorities would take care of his health.
A bench of justices Sanjiv Khanna and R K Gauba denied relief to convict Balwan Khokhar, on the ground that the jail authorities will take care of his medical problems in case he required any.
The bench's response came after the jail authorities told the court that the convict's medical problems could be looked after by them.
On April 15, the court had called for a medical report on Balwan Khokhar after it was informed that the convict broke his hand due to a fall in the jail.
Khokar, Captain Bhagmal and Girdhari Lal and two others were held guilty in a case relating to the murder of five members of a family in Raj Nagar area of Delhi Cantonment on November 1, 1984, after the assassination of then Prime Minister Indira Gandhi.
They had challenged their conviction and award of life sentence by the trial court in May 2013.
The trial court had acquitted Congress leader Sajjan Kumar in the case but awarded life term to Balwan Khokhar, Bhagmal and Girdhari Lal and awarded three-year jail term to two others - former MLA Mahender Yadav and Kishan Khokhar.
The convicts have filed their appeals before the High Court while CBI has also filed an appeal demanding death sentence for the trio, alleging they were engaged in "a planned communal riot" and "religious cleansing".