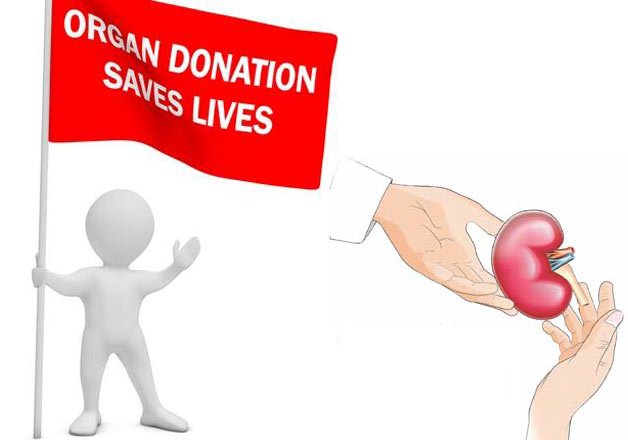 New Delhi: Gaurav, an 18-months-old child who suffered irrecoverable brain damage after falling from a height, has won hearts before dying, by donating his organs to save lives of two people.
At the Institute of Liver and Biliary Sciences (ILBS), New Delhi, a staff-member whose son Gaurav suffered from such a disease, agreed to donate the organs of his child when doctors told him that his son's brain was dead and that he couldn't be saved.
Vibhuti Sharma, the transplant coordinator at the hospital, told to Times of India, "The child's father works in our hospital. He agreed to donate the organs when doctors told his child was brain dead and there was no way he could be saved."
She added, "The parents said they would be blessed if the grief of losing their child could be overcome by the realization that he helped save the lives of two dying patients."
On Sunday, at around 3:20 PM Gaurav was declared brain dead by a team of doctors at the hospital. Since, the child's organs were not fully developed so only his lever and kidneys were extracted for use.
Immediately, they were transplanted respectively to a four-year old child suffering from end-stage liver disease and a 42-year old man who was on dialysis for two years after his kidneys stopped functioning.
Incase of the older patient, the transplant was not easy. Dr. Vikas Jain, who conducted the kidney transplant said, "The surgery was technically challenging since the child's kidney had to be fixed into an older patient."
"One kidney could have sufficed, but we used both kidneys of the child", he added.
Another senior doctor of the hospital considered the entire incident to be a heart-warming incident as there are very less people in India who agree for donation of organs of the patients who are brain dead.
Experts say that while in US and Britain; people agreeing to this unique act are around 40%, in India there are less than 2% people agreeing to such donations.