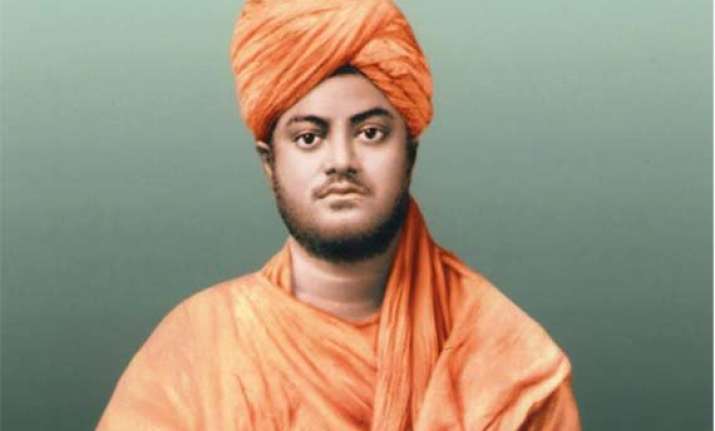 Vadodara: The 150-year-old Dilaram Bungalow here, which was shut down for renovation since the last six months, will be thrown open to public next week after it is re-christened as the Swami Vivekananda memorial.  The memorial will be inaugurated on October 28 by Swami Vagishannandji, Vice President of the Ramkrishna Math and Mission.
According to Swami Nikhileswarananda, Secretary, Ram Krishna Mission, this will be the third memorial of Vivekananda in Gujarat (two others are in Porbander and Surendranagar) out of the 11 across India and USA.  Vivekananda had stayed in this heritage bungalow from April 24-26 in 1892 on his visit to the princely state of Baroda.
Nikhileswarananda told PTI that a sum of Rs one crore has been spent on the renovation of the bungalow which was once residence to Manilal J, the Dewan of erstwhile princely Gaekwadi State of Baroda ruled by then Maharaja Sayajirao Gaekwad III.
Out of the total renovation cost of Rs one crore, Centre provided Rs 62 lakhs while the rest was raised by donation, he said.
The bungalow was handed over to the Ramkrishna Mission by the Gujarat government during the tenure of former Chief Minister Narendra Modi for converting it into a befitting memorial of the spiritual leader, Nikhilesswarananda said.  
Swami Vivekananda had extensively travelled the Indian subcontinent as well as the country as a Parivrajaka (wandering monk) for about three years, out of which perhaps the longest period was spent in Gujarat.  
After visiting Ahmedabad, Limbdi, Junagadh, Dwarka, Somnath, Jamnagar, Porbandar, Bhuj, Narayan Sarovar, Bhavnagar, Palitana, Nadiad and other places he finally came to Vadodara (then known as Baroda) in April 1892 and stayed as a guest of the Dewan of Vadodara who was then staying in the bungalow.